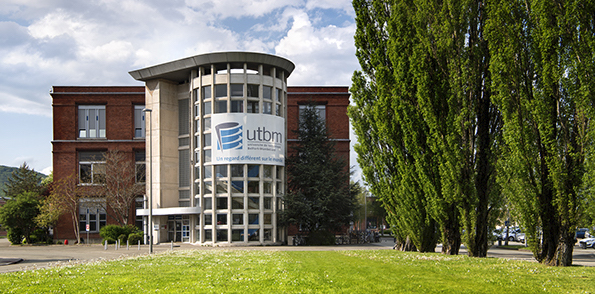 Engineers from UTBM were testing a prototype of a small hydrogen vehicle, developed with an industrial partner, when a valve yielded. A fire then broke out, causing only minor burns.
This is the type of incident that the whole sector fears. Everyone still remembers when a refuelling station caught fire in Norway due to a leak in 2019. To our knowledge, this is the first time that an incident of this type has occurred in a laboratory with a vehicle. This is all the more surprising given that the Technical University of Belfort-Montbéliard (UTBM) has recognised expertise in hydrogen and real know-how. According to the report in the 'Est républicain', the fire broke out yesterday afternoon in a storage building of the hydrogen platform.
Five engineers were involved in the test. "While they were pressurising the tank with a neutral gas, a valve on the tank gave way, causing a fire" explained Ghislain Montavon, the director of UTBM. It should be noted though that the gas in question was… helium! This is what he revealed on the 'France Bleu' radio. "But it is a gas that is non-flammable" he said. The investigation should therefore make it possible to understand why this prototype caught fire.
Three engineers, one from UTBM and two from the industrial partner, were slightly burned. After being examined on site, they were taken to the Nord Franche-Comté hospital. The other two were slightly intoxicated by the smoke. "The building's safety systems were immediately activated. The ventilation enabled the smoke to be evacuated and the hydrogen supply lines were cut off" said the director of UTBM. The twenty-one people present on the premises at the time were evacuated.
The fire brigade arrived on the scene in less than seven minutes with 17 vehicles and 44 firefighters from all over the department. The fire was quickly extinguished and reconnaissance operations did not reveal any hydrogen leak.
More fear than harm, but this incident may once again raise fears about the safety of hydrogen vehicles.
Article written by Laurent Meillaud and translated by Logan King