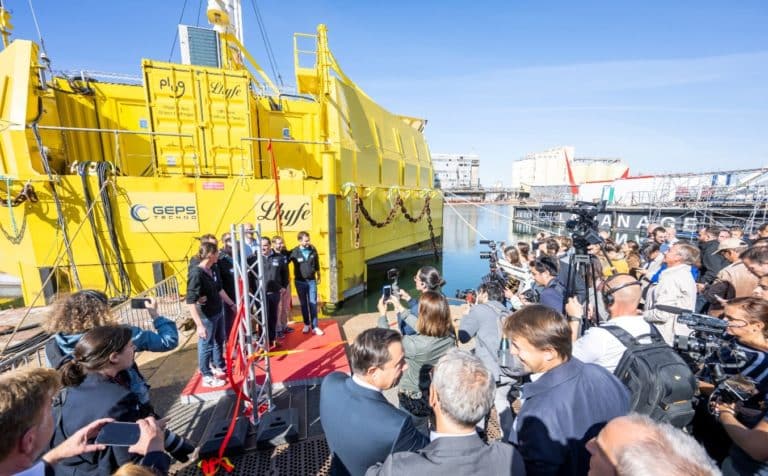 At the end of September, the company inaugurated its Sealhyfe prototype capable of producing renewable hydrogen at sea and it has announced a collaboration with the large port of Saint-Nazaire.
This collaboration should make it possible to identify port areas and facilities that are likely to host prototypes under development and to test innovative solutions. The partnership also consists in identifying the industrial needs linked to the construction of equipments for the mass production of hydrogen at sea and the port infrastructures necessary for producing, launching and integrating this future equipment. In addition, the two parties will combine their thoughts on the issue of repatriating to land the renewable hydrogen produced massively at sea in order to define the industrial needs, a necessary logistic for the reception and injection of the gas into the land network.
Lhyfe plans to develop and manage renewable hydrogen production platforms at sea on existing fixed structures, or on laying or floating foundations. By 2030-2035, this mode could represent an additional installed capacity of around 3 GW.
As for the Port of Nantes Saint-Nazaire, its ambition is to become the first major hydrogen port in the Atlantic. It is already strongly committed to the energy transition of the Grand-Ouest (North-West part of France).

Article written by Laurent Meillaud and translated by Logan King