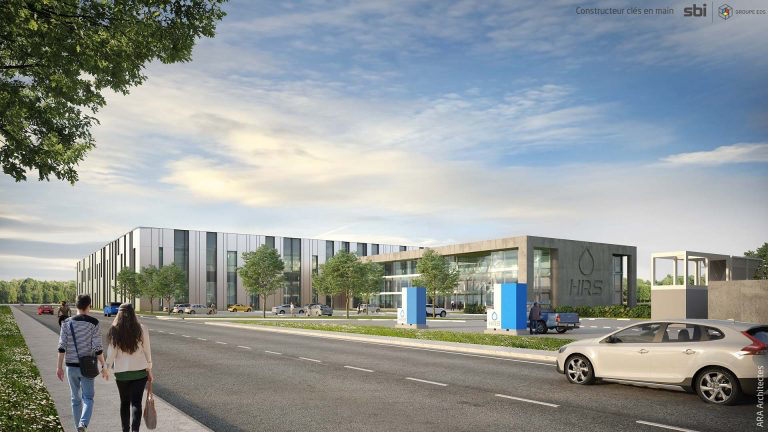 The energy company and the station manufacturer will jointly develop 15 projects between now and 2026 to accelerate hydrogen mobility with a high-capacity infrastructure.
This is a logical next step for both partners as they have already collaborated on several successful projects, including HyGO in Vannes, Zero Emission Valley in Auvergne-Rhône-Alpes or with SYDEV in Vendée. Thereby, ENGIE Solutions and HRS are taking a new step. They have made official a founding strategic partnership for hydrogen mobility that will extend until 2026. It involves 15 joint projects, including 4 by 2024, with priority given to low-carbon mobility ecosystems.
Their aim is to respond effectively and rapidly to the needs of public and private players in terms of hydrogen infrastructure. Initially, it will consist of a modular architecture to best suit the different projects, then they will aim for standardising the solutions, and eventually upgrading. The objective is to move from units with a capacity of several hundred kg/day to rapidly reach 1 tonne/day and then 2 tonnes/day, with a focus on heavy mobility.
Article written by Laurent Meillaud and translated by Logan King