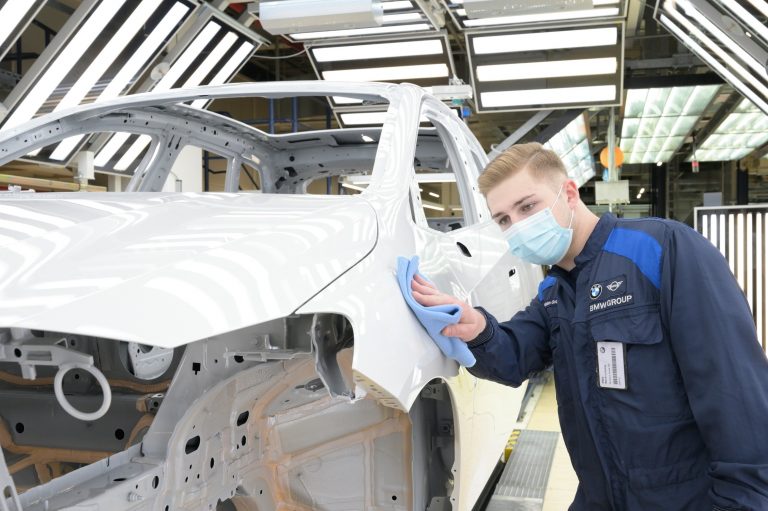 The German manufacturer, which is launching a small series of fuel cell-powered X5s this year, has found other virtues in hydrogen. It has chosen applications related to bodywork and paintwork.
Like other manufacturers, including Volvo and Mercedes, BMW is going to favour low-carbon steel, produced using hydrogen. The group has signed agreements to this effect with the Chinese producer HBIS, as well as with the Swedish start-up Green Steel. The latter will use hydrogen and renewable electricity for its process. One third of the steel used by BMW will be low carbon by 2026.
In addition, BMW is the first in the world to use burners in the paint booth that can run on both hydrogen and natural gas. This process was developed by the Bremen-based company Saacke, with the support of the Fraunhofer Research Institute. It is being tested at the Leipzig plant, where the burners can use gas and hydrogen alternately, or a mix of both.
Incidentally, this is the site with the most hydrogen-powered forklifts in Germany. There are 130 of them, which are refuelled at 5 stations at the Leipzig plant.
Article written by Laurent Meillaud and translated by Logan King v