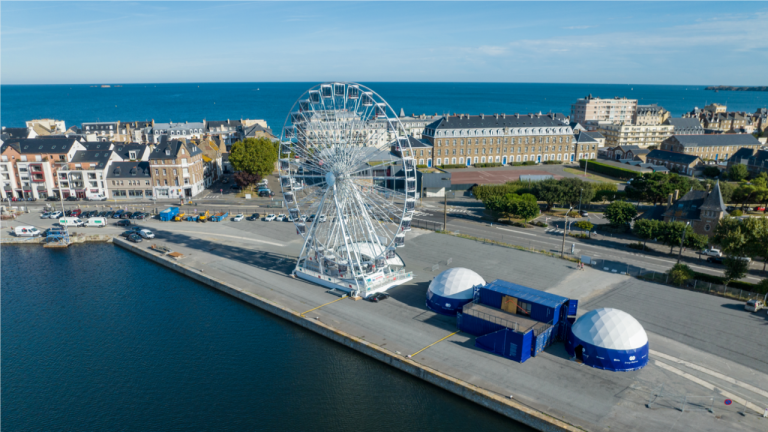 The Energy Observer exhibition village has been welcoming the general public and inform them about sustainable energy and hydrogen from September 17.
It's no wonder that this educational event is being held in Saint-Malo as it is the home port of this laboratory ship. For the record, this village is powered by the GEH2 zero-emission electro-hydrogen unit developed by EODev, the company resulting from the research and development work carried out on board the Energy Observer ship.
An educational exhibition is displayed in the form of a timeline, designed with the support and expertise of the Ademe*. It is housed in a tunnel-shaped container and retraces the history of the energy transition, ecological awareness and the Energy Observer laboratory. On either side of this timeline, two domes host an immersive and educational exhibition made up of monumental projections and screens that allow visitors to discover all the technologies on board the laboratory ship, as well as their applications at sea and on land.
The village is located on Quai de Rocabey, next to the Great Panoramic Wheel. It is open to the public every weekend until October 16.
* The French Agency for Ecological Transition