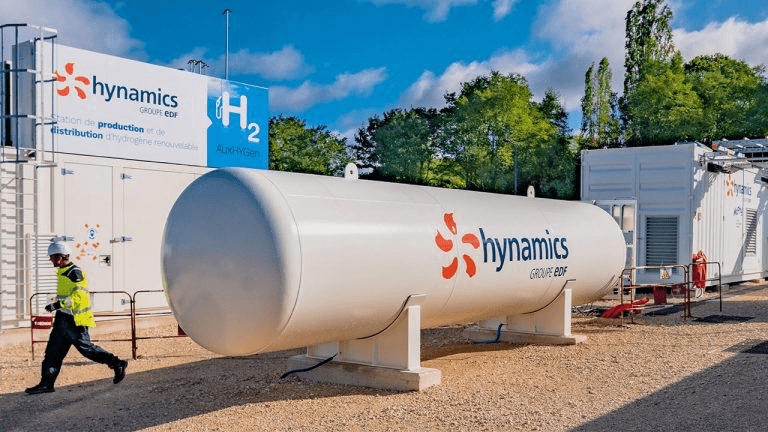 The EDF subsidiary has signed an agreement with ABB to optimise hydrogen production costs. The Optimax system has already been installed at the Auxerre filling station and other deployments will follow.
It is only now being revealed at the Hyvolution trade fair, but Hynamics has concluded an agreement with the ABB group to test an energy management system (ABB Ability Optimax for green hydrogen). This system optimises production costs, from simulation to operation, by processing data (e.g. electricity prices, energy consumption) in conjunction with the cloud. The reduction can be up to 16%.
The tool was installed at the Auxerre station last November. This site supplies the first 5 H2 buses of the Local Environmental Observer (LEO) Network, with an electrolysis capacity of 1 MW.
Hynamics will be able to control this system from its operations centre and plans to install it on other hydrogen production sites later this year.

Article written by Laurent Meillaud and translated by Logan King