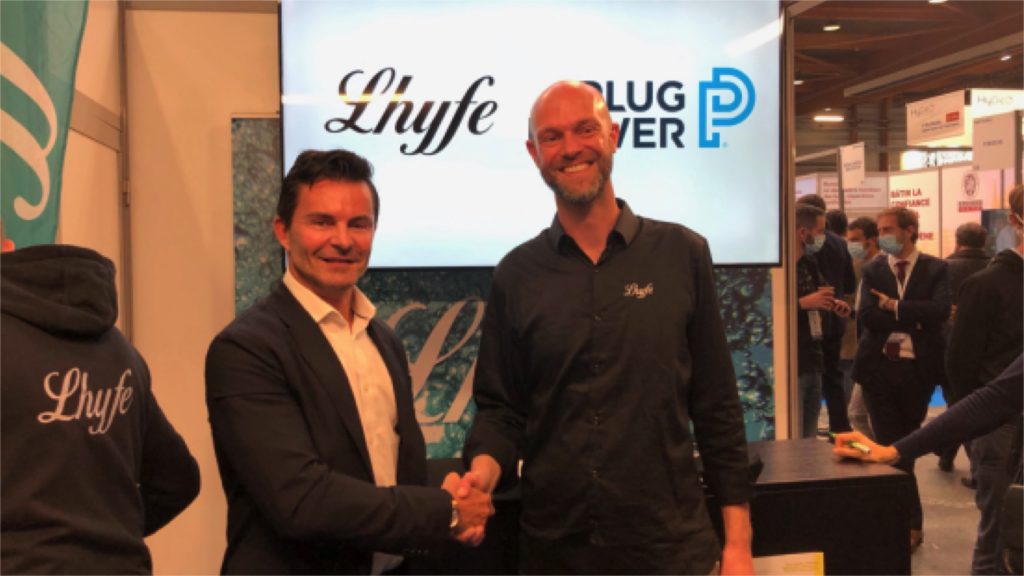 The green hydrogen producer has placed an order with Plug Power for ten PEM-type electrolyser systems of 5 megawatts each. This is the largest order of this kind ever made by a French company.
These electrolysers will enable the production of renewable hydrogen in several factories throughout Europe. They have a combined power of 50 MW which means they can produce up to 20 tonnes of hydrogen per day. They will start to be delivered from 2023 onwards and they will run exclusively on wind and solar electricity. According to Matthieu Guesné, the company's founder and CEO, "This significant order illustrates the acceleration of the development of Lhyfe's production unit projects" and "We have proven that we can create renewable green hydrogen from renewable sources and that our goal to set up numerous production facilities for environmentally friendly and easily available hydrogen throughout Europe is relevant. It is now time for us to launch our projects," he says.
The renewable green hydrogen thus produced will be used for a wide range of applications in the mobility sector, such as forklifts or commercial vehicles, such as the Renault Master, produced and marketed by Hyvia, the joint venture between Plug and Renault.
Lhyfe and Plug, which began their strategic relationship in October 2021, also intend to jointly produce 300 MW of renewable green hydrogen generation by 2025.

Article written by Laurent Meillaud, translated by Marina Leite and reviewed by Logan King.