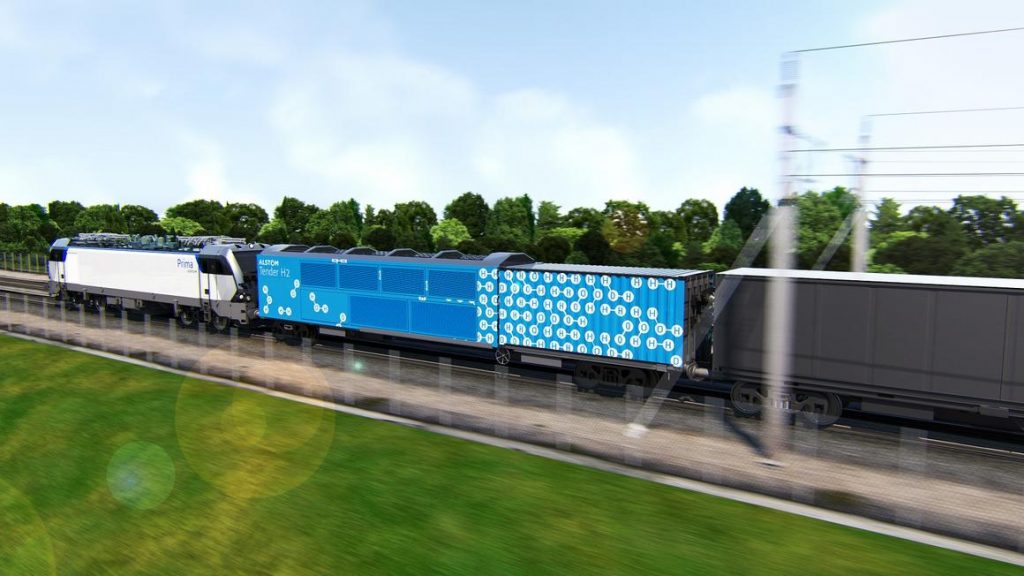 Nestlé Waters will be the first company in Europe to benefit from Alstom and ENGIE's hydrogen-based rail freight offer.
From 2025, Nestlé Waters will use a dual-mode freight train, capable of switching to hydrogen when taking non-electrified railway lines. It will transport Vittel natural mineral water between the factory in the Vosges and its various distribution centres in France, in Arles (600 km) and Montreuil-Bellay (760 km). This will be the first 100% electric solution for rail freight, from end to end.
The dual-mode solution will consist of a 'generator wagon' incorporating a high-powered fuel cell system powered by renewable hydrogen, and an electric line locomotive. All of which is connected by a power cable. The generator wagon will be able to supply the locomotive with electricity if there is no catenary.
This project will eventually reduce emissions by 10,000 tonnes of CO2 equivalent per year (a 90% decrease). This is equivalent to the annual emissions of more than 30,000 Paris-Nice return journeys by car.
Article written by Laurent Meillaud and translated by Logan King