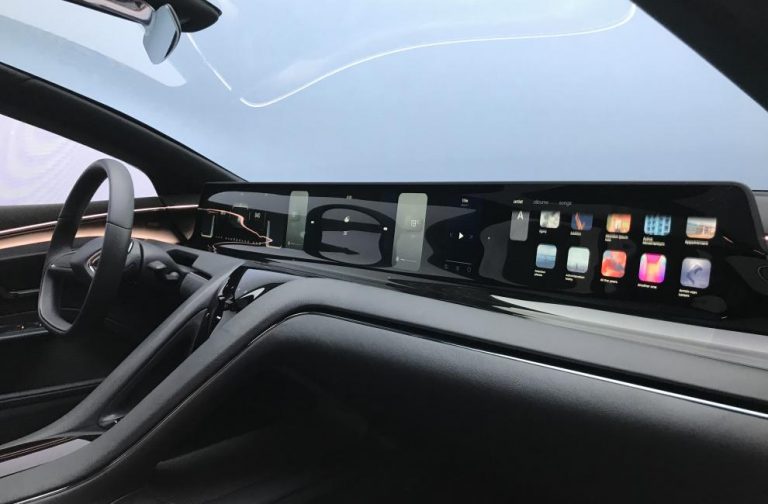 Tomorrow, as part of the Paris Motor Show, we will offer you the opportunity to discover the interior of the high-end French hydrogen saloon car. Hydrogen Today will be guided by the founder and President of Hopium, Olivier Lombard.
This young entrepreneur and driver (the youngest to have won the LMP2 category at the 24 Hours of Le Mans) will be granting us on interview from his car. It will be an opportunity to go back over the genesis of the project, but also the company's roadmap with a focus on design and innovation. Beyond its hydrogen powertrain and its level of performance (500 horsepower and 1,000 km of autonomy), the Machina will also be an innovative car using the latest technological advances.
Hopium's sporty saloon car is already one of the highlights of the 2022 Paris Motor Show due to its bio-sourced materials and a state-of-the-art centre console that redefines the relationship between the driver and their car.
The interview will be an opportunity for Olivier Lombard to talk about his vision of hydrogen (a field he knows well for having participated in the development of MissionH24, the prototype used to prepare the arrival of an H2 category at the 24 Hours of Le Mans). He will also talk about other topics such as cooperation with the H2ecosystem, the installation of the industrial tool in Normandy, etc. This interview will be a chance to learn more about Hopium, a company some people compare to a French Tesla.
This will be Hydrogen Today's second highlight of the Show, following today's video talk, featuring all the H2industry players present at the show to talk about their latest news.
Article written by Laurent Meillaud, translated by Logan King and reviewed by Marina Leite.