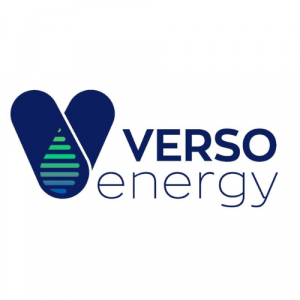 At the end of December, the renewable energy and green hydrogen producer raised €50 million (about $54 million). Through this fundraising, the company will be able to accelerate deploying its projects.
Verso Energy was created in 2021 by two energy experts.* Its mission is "to make possible a decarbonised and competitive energy mix with a high proportion of renewable energies, by developing, financing and operating renewable electricity production and storage projects and decarbonised hydrogen production." Its strategy is based on the coupling of renewable energies and storage resources (batteries for the short term, electrolysers for the production of hydrogen) "in order to offset the negative effects of intermittency associated with the increase in renewable energies."
This approach convinced Eiffel Investment Group and AMS Capital. The fundraising of more than €50 million will accelerate the development and commissioning of a project portfolio that already includes more than 2 GW of solar photovoltaic power plants, hydrogen production units and stationary battery storage facilities.
It is to be noted that Verso Energy is involved in a hydrogen ecosystem project in Corsica. This project, which was submitted to the ADEME's call for project "territorial hydrogen ecosystems" on 14 September, aims to decarbonise rail and mobility on the island.
*Xavier Caïtucoli, co-founder of 'Direct Energie' and Antoine Huard, former director of the 'Générale du Solaire' group
Article written by Laurent Meillaud and translated by Logan King