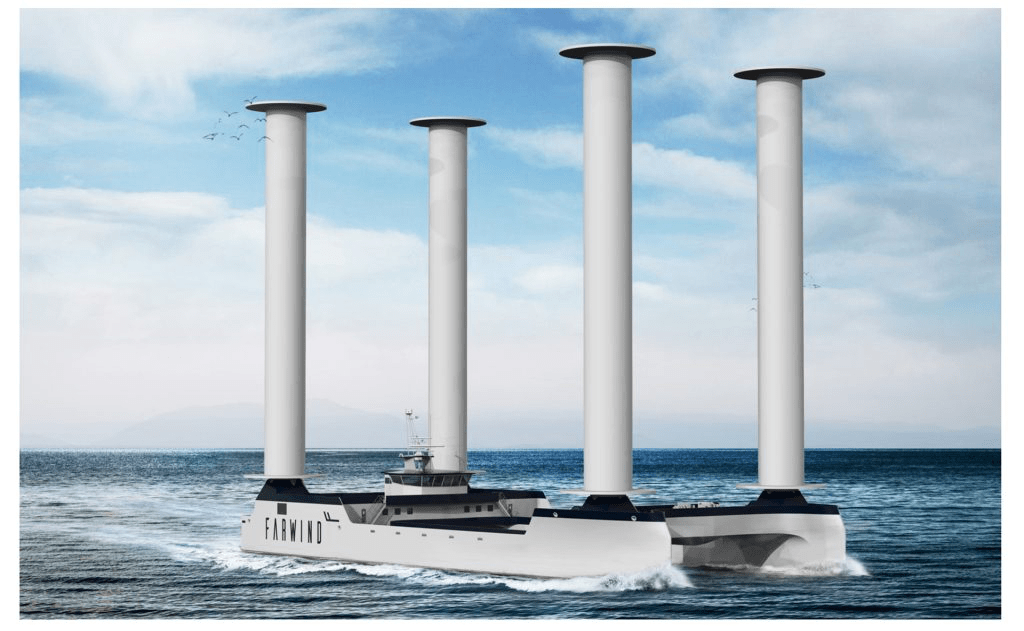 As part of an INTERREG Caribbean partnership, Farwind Energy is participating in the Maghic project. The aim is to develop the prototype of a ship equipped with wind turbines and producing green hydrogen at sea.
The European project MAGHIC (Maritime Green H2 Infrastructure in the Eastern Caribbeans) is led by Farwind Energy and was presented in Baie-Mahault (Guadeloupe) on 14 March. It aims to study the implementation of a new energy sector based on green hydrogen, coupled with a port infrastructure for unloading, storing and distributing. The project is being carried out in partnership with SARA Antilles-Guyane, Lucienne UNITE Caribbean and key port authorities in the eastern Caribbean arc: 'Grand Port Maritime de la Guadeloupe'(Great Port of Guadeloupe) and 'Grand Port Maritime de la Martinique' (Great Port of Martinique).
The start-up Farwind, which stems from Centrale Nantes, is working on the third generation of offshore wind turbines. The idea is to integrate these wind turbines into energy ships, which are propelled by wind and convert the current into electricity that is stored on board. The boat, which is 80 m (around 263 ft) long and 30 m (around 100 ft) wide, could generate 2.5 MW. Travelling at a speed of 20 knots, the Farwind-designed vessel 'hunts' for wind on the high seas, which is an untapped resource. It has no CO2 emissions and produces hydrogen on site, thanks to an electrolyser. The other advantage is that it can then unload the hydrogen directly into harbours, without distribution costs.
The Maghic project will make it possible to develop a small-scale prototype in 2026. The aim is to have a first fleet of 5 ships from 2028 and commercial fleets from 2035.
Farwind will present this concept at the Meet4Hydrogen event in Marseille.
Article written by Laurent Meillaud and translated by Logan King