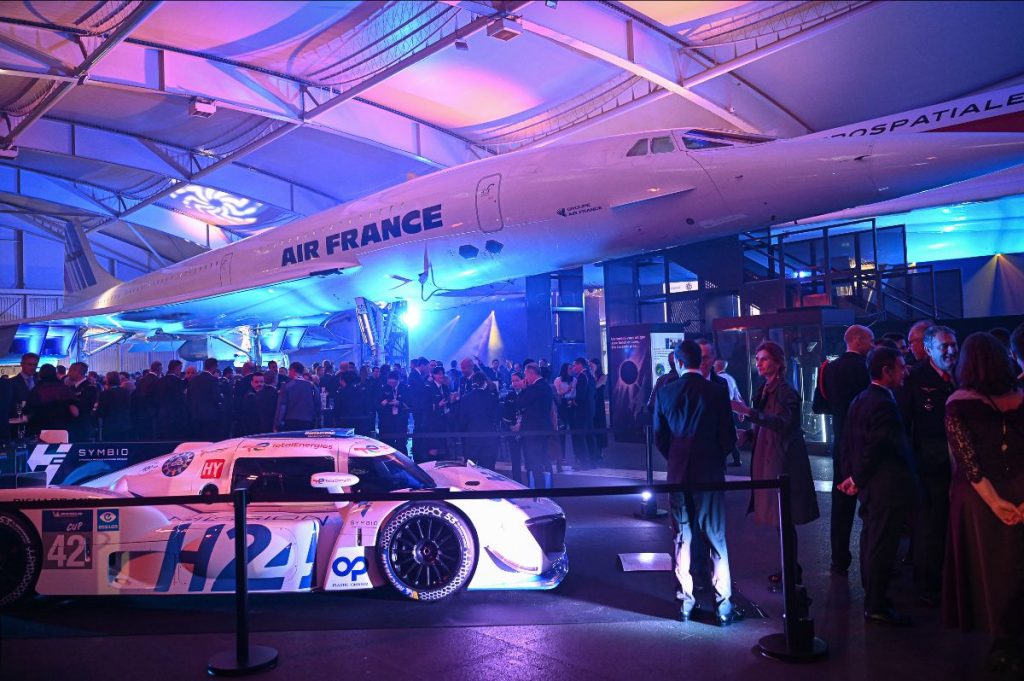 At the Air and Space Museum in Le Bourget, the Automobile Club of the West (ACO) presented the MissionH24 racing car. It was part of an evening honouring fighter pilots, and several astronauts were there including Thomas Pesquet.
During each edition of the 24 hours of Le Mans, the French Patrol flies over the legendary circuit. In return, the ACO decided to exhibit the MissionH24 prototype at the fighter pilot congress. At the Air and Space Museum, the racing car stood in front of a legendary flying machine, the Concorde. Among the leading figures present were astronauts Jean-Loup Chrétien, Michel Tognini, Jean-François Clervoy, Patrick Baudry and Thomas Pesquet.
And the fact is that hydrogen fuelled the discussions. Jean-Loup Chrétien, the first Frenchman to take part in a space mission in 1982, explained the potential of hydrogen used via fuel cells, in particular to supply electricity on Apollo and Gemini. In front of the MissionH24 electric hydrogen prototype, Michel Tognini extended this sharing of experience, by asking Stéphane Richelmi – one of the pilots – about the performance of such a machine in a race.
Article written by Laurent Meillaud and translated by Logan King