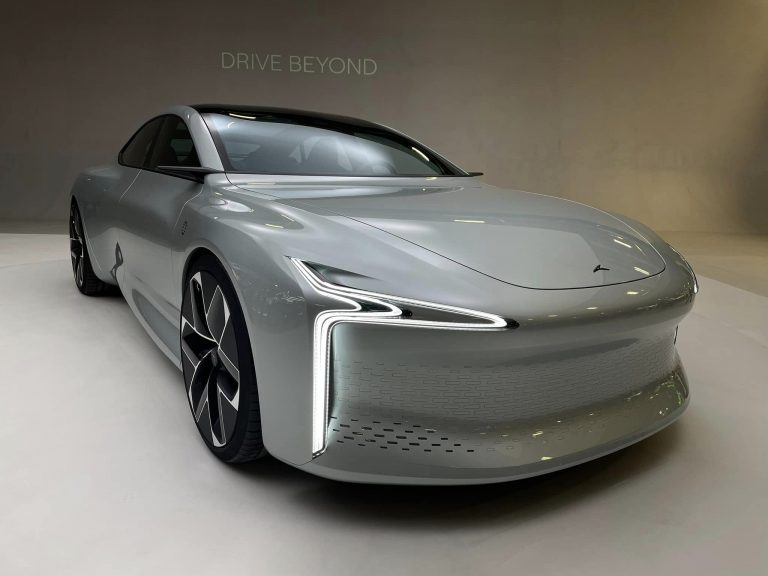 After the euphoria of the past months and years, is Hopium now facing a tightening? The young brand has hired finance advisors to rationalise expenses and its founder has been demoted to the rank of Deputy Managing Director in charge of the product.
In an article gleefully relayed by those who do not believe in the project or in hydrogen cars, 'Les Echos' (a daily French financial newspaper) evokes a "return to earth" and speaks of "difficult end-of-month." But what is truly happening? On December 22, Hopium published a press release announcing that the company was "strengthening its operational governance and setting its new strategic priorities for the development of the Hopium Machina." Three days earlier, on the 19th, the Board of Directors "decided to strengthen the company's operational governance within the framework of a redefined roadmap taking into account financing capacities and new operational objectives."
The first piece of information is that Olivier Lombard, pilot and founder of the brand, has been appointed Deputy Managing Director in charge of the Hopium Machina, "including the technological platform and the fuel cell system, which are the pillars of the strategy."
At the same time, the company has appointed two Managing Directors who "will bring their expertise acquired in the management of large international groups." The first Managing Director is Sylvain Laurent, who has held management positions at IBM, Siemens and Dassault Systèmes. He knows the company well, as he has been manager of Hopium since December 2021. The second, who is Associate Managing Director, is Philippe Baudillon. He graduated at the ENA (the French National School of Administration) and he has held several general management positions in the world of sports and media. He was notably CEO of Clear Channel France.
Priorities for 2023 are to adjust the cost structure and to continue developing the high-performance fuel cell system.
On the one hand, the press release specifies that Hopium has a bond financing line concluded in October 2022 with Atlas Special Opportunities for a maximum gross amount of €21.5 million (about $23 million), and a financing line concluded on 13 June 2022 with LDA for a maximum gross amount of €50 million (around 53.7 million). The company also has the support of its historical shareholders, who have decided to make a contribution of €1.9 million (about $2 million) to the company's current account, bringing the total amount of current account contributions to €5.4 million (around $5.8 million). The brand continues "to explore other sources of financing and different industrial schemes in parallel. It should be noted that the stock market price was affected neither by this press release, nor by the article in 'Les Echos.'
On the other hand, Hopium is recentering. The press release states that the intention is to "put the development of future prototypes in order" and "adjust the workforce according to strategic priorities." All of these measures will "allow the company's financing needs to be better distributed in the coming months."
The company will "detail its roadmap when disclosing their annual accounts."
It should also be noted that Hopium is adopting a low profile in terms of communication. There has been no activity for a month on the social networks linked to Hopium, whether it be the brand's, that of Jean-Baptiste Djebbari, Chairman of the Board of Directors, or that of Olivier Lombard, whose LinkedIn profile still reads "CEO of Hopium."
Article written by Laurent Meillaud and translated by Logan King