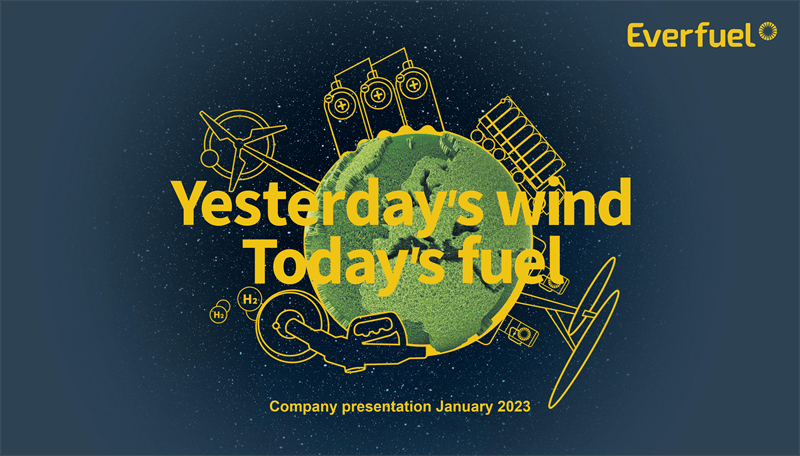 The new partner of the Hy24 fund is a global hydrogen player in Northern Europe, producing green hydrogen from wind turbines and distributing it to stations.
Everfuel intends to become a certified producer of green hydrogen by taking advantage of the tools put in place by Europe as part of the Repower EU strategy. From wind turbines, its strategy is to offer renewable electricity, heat, oxygen and of course hydrogen for industry and (heavy) mobility. Its slogan is: "yesterday's wind, today's fuel."
The company is involved in the HySynergy project in Denmark, which consists of producing hydrogen near a refinery. It will start with a 20 MW electrolyser, and the project is designed to grow to 300 MW in 2025, then to 1 GW in 2030. The Danish company considers that the market for synthetic fuels is underestimated, as is the need for hydrogen for the steel industry. It intends to meet the demand.
In addition, Everfuel operates 9 stations in its own name in Northern Europe and has set up 11 more (also in Germany and the Benelux). The company also has 12 distribution trucks. It is also preparing for the arrival of pipelines to deliver its green hydrogen.
Its ambition is to reach €1 billion in revenues by 2030 (about $1.07 billion), knowing that €1.5 billion (around $1.6 billion) in investments will be required by then. The agreement with Hy24 will therefore enable the company to speed things up.
Article written by Laurent Meillaud and translated by Logan King