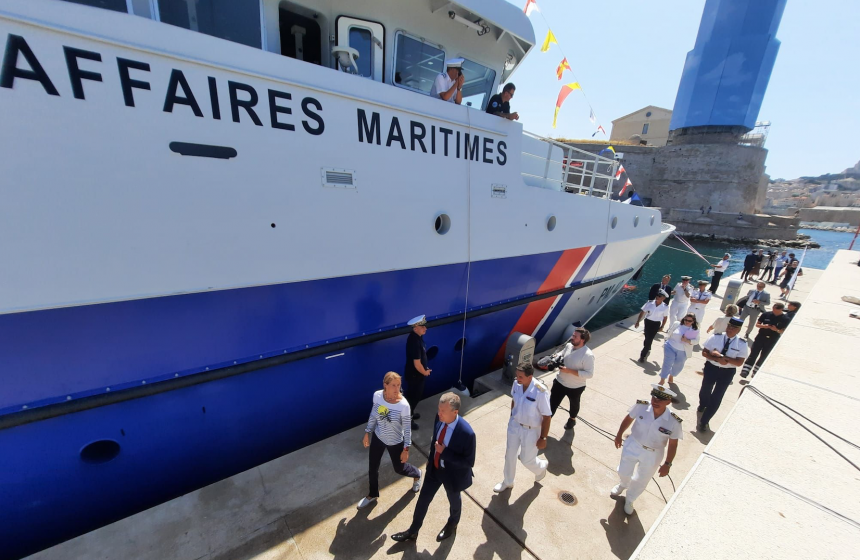 As part of the recovery strategy, the general directorate of the French Maritime Affairs, Fisheries, and Aquaculture (DGAMPA) placed an order for a new boat last June. The group will indeed acquire a new offshore buoy tender ship that will incorporate the fleet of the French Lighthouse and Beacons Corporation (APB) in 2024.
Its duty will be to ensure the installation and the maintenance of the large floating beaconing on a wide area ranging from the coast of Morbihan (a department located in the region of Brittany) to the Pyrénées-Atlantiques (a department of the region Nouvelle-Aquitaine).
This new ocean buoy tender vessel – which is the first of its kind to run on hydrogen – is part of the APB's fleet modernization global plan initiated in 2017. It is scheduled until 2026 and includes nine new vessels. This double crew ship is meant to replace the two buoy tender vessels currently based in Saint-Nazaire and Verdon.
The boat was ordered from the SOCARENAM – LMG Marin group. It is 54 meters long, has a working deck of 310m², a lifting capacity of 15 tonnes on the side deck, and sufficient autonomy to carry out a 12-day campaign. Nevertheless, it is above all a zero-emission ship.
Indeed, the autonomy of the electric propulsion by batteries is extended by a green-hydrogen-powered fuel cell. During demanding marking work at full power this ability reduces greenhouse gases by 33% and emissions of nitrogen oxides (NOx) by 80%.
The design of the ship already enables for a doubling of the production capacity by fuel cell powered by green hydrogen.

Article written by Laurent Meillaud, translated by Marina Leite and reviewed by Logan King.