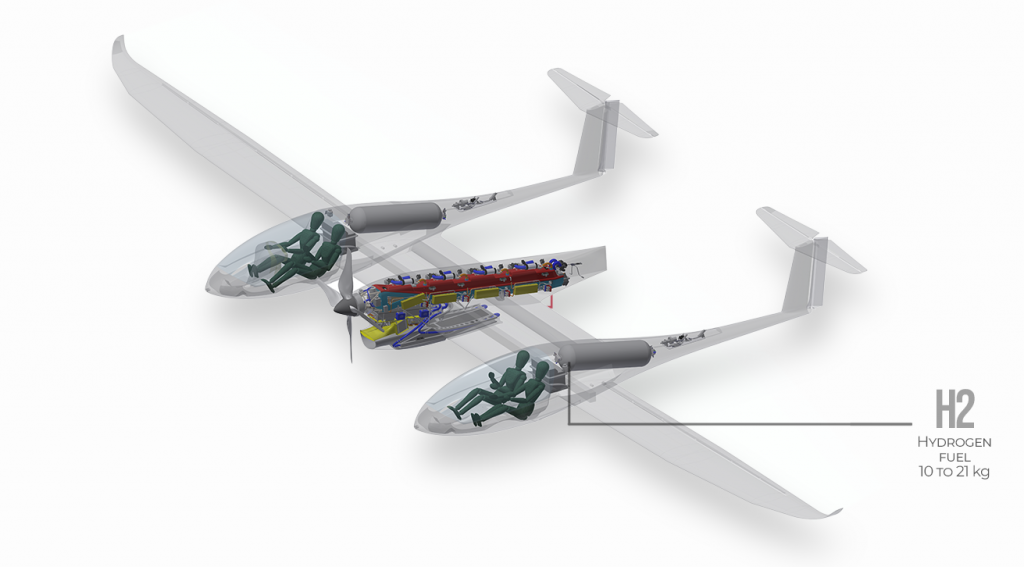 Having successfully completed test flights, the first four-seater passenger aircraft powered solely by a hydrogen fuel cell battery system was unveiled at its home airport of Stuttgart on 11 December 2020. It incorporates the latest generation of zero-emission propulsion technology, according to NOW (National Innovation Programme for Hydrogen and Fuel Cell Technology) organization.
The HY4 is operated by H2FLY, a start-up of the German Aerospace Center (DLR – Deutsches Zentrum für Luft- und Raumfahrt). The new powertrain was developed jointly together with the University of Ulm, DLR-TT, Diehl Aerospace, Pipistrel (Slovenia) and the Politecnica di Milano, TU Delft and the University of Maribor. H2FLY GmbH is responsible for the overall system architecture consisting of the hydrogen tanks, fuel cell, battery, power distribution and electric motor. Over the next six months, the HY4 will be further tested at its home airport in Stuttgart.
With an output of 120 kilowatts, the HY4's electric motor enables a top speed of around 200 km/h and a cruising speed of 165 km/h. Depending on speed, altitude and payload, a range of between 750 and 1,500 kilometres is possible. Provided that the hydrogen needed for the fuel cell is produced by electrolysis, which uses electricity from renewable sources, the HY4 flies completely emission-free.
The maximum weight of this aircraft is 1,500 kilograms. According to a press release, air taxis for four passengers, small aircraft for up to 19 passengers and regional transport with propulsion systems for up to 40 passengers and a range of 2000 km will be feasible within the next decade.