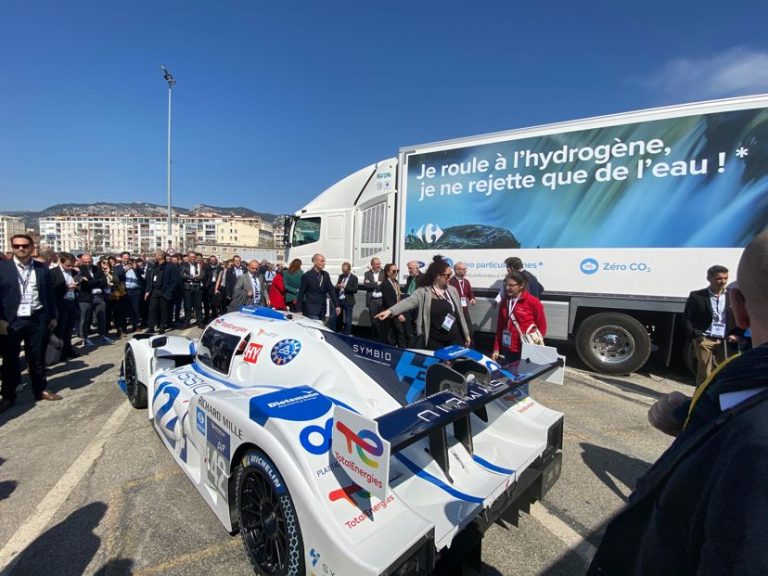 The Cathyope truck was exhibited and even took a lap around the track during the 24 h of Le Mans Trucks.
This 44-tonne hydrogen-powered truck (26-tonne carrier + 18-tonne trailer), was developed as part of the Cathyopé programme in the south of France. The vehicle developed by GreenGT took part in the festivities of the 24h Trucks on September 24 and 25. Throughout the weekend, it was on display in the Innovation Camp (paddock, zone P04C), which brought together the most innovative trucks in Europe. Visitors could discover it in the company of engineers.
The Cathyopé truck was also on the track on Saturday evening, at 7.35 pm. It did a lap of the circuit, accompanied by another exceptional vehicle designed by GreenGT: the LMPH2G, a competition prototype with electric-hydrogen propulsion from the MissionH24 programme. This collaboration with the Automobile Club of the West (ACO) prepares the arrival of hydrogen vehicles at the 24 Hours of Le Mans Auto by 2025.
Article written by Laurent Meillaud, translated by Logan King and reviewed by Marina Leite.