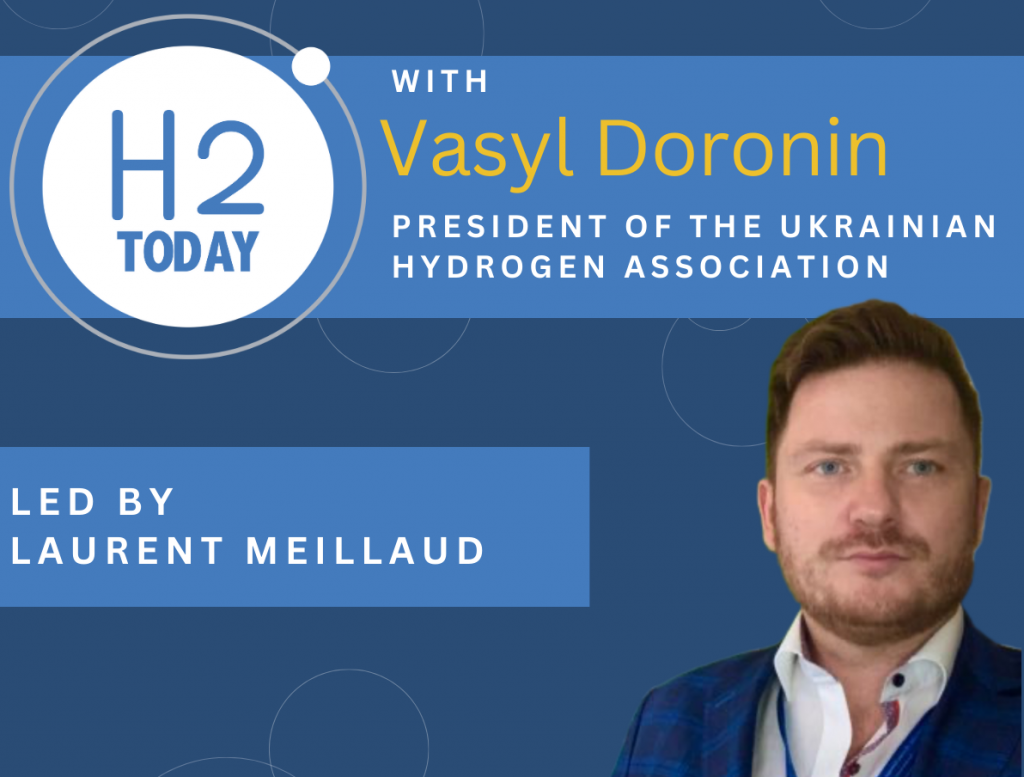 To be completely honest, it all happened a little by chance. While walking the aisles, Hydrogen Today spotted a small booth hosting the Ukrainian Hydrogen Association. It was a stroke of luck, because by the time the show opened, the sign had vanished. Obviously, someone who doesn't like Ukrainians committed this deplorable act. But Ukrainians know how to keep their spirits up, so the association printed another one. Needless to say that they received expressions of sympathy from visitors and exhibitors throughout the duration of the show. Better still, they greatly expanded their network which may prove to be useful in a near future.

In the interview, Vasyl Doronin start by addressing the war in Ukraine, he then goes on about the potential for renewable energies and the cooperation with Europe and France.
The interview is already available on our Youtube Channel. Don't forget to subscribe not to miss any of our video talks.