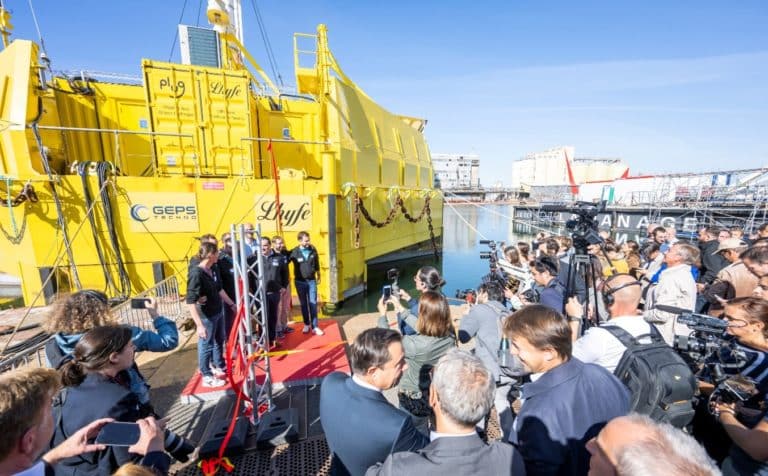 The company has inaugurated the world's first offshore renewable hydrogen production pilot site in Saint-Nazaire (western France).
"Until now, no one has ever produced hydrogen at sea," the company says. Lhyfe will produce the first kilograms of green renewable hydrogen through a pilot site, initially at the dock. At the end of this test phase, the Sealhyfe platform will move to a test area off the coast of Le Croisic, about 20 km from the coast. The device will then be supplied with electricity by the floating wind turbine installed in 2018 on the offshore test site, a pioneering device that is still unique in France.
The Sealhyfe platform will have to rise to several major and unprecedented challenges. First of all, all the stages of hydrogen production will have to be carried out at sea (converting the electrical voltage coming from the floating wind turbine, pumping, desalinating and purifying the sea water, before breaking down this water molecule via electrolysis). It goes without saying that the marine environment constraints will have to be faced (corrosion, temperature variations, pendulum movements, etc.)
To achieve this technological feat, Lhyfe relied on the equipment of the SEM-REV sea trials site, operated by Centrale Nantes.
Article written by Laurent Meillaud, translated by Logan King and reviewed by Marina Leite.