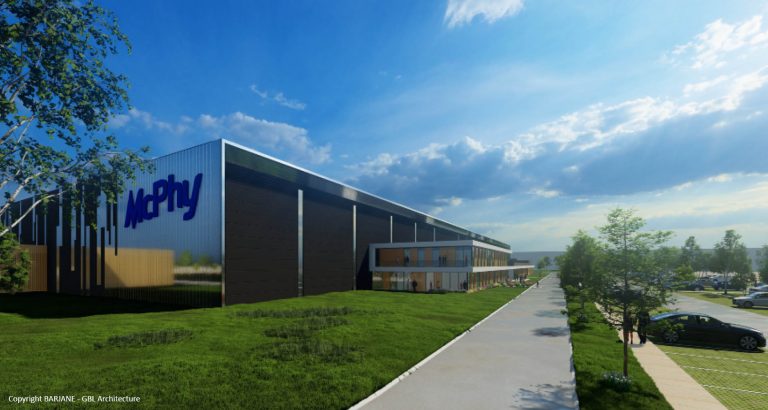 The group will produce new generation electrolysers from 2024 onwards in the framework of a gigafactory selected under the IPCEI. This green light comes just a few days before the Hydrogen Business for Climate forum being held in the region.
It was only a formality, but it was necessary to wait for the final investment decision, which was taken by the Board of Directors. The group has contracted with Bpifrance the public aid promised by the French government under the IPCEI (Important Project of Common European Interest) Hy2tech. This translates into the first payment of 28.5 million euros, out of a total of 114 million euros.
The "gigafactory", which specialises in the production of electrolysers (used to produce green hydrogen from the electrolysis of water), will start operating in 2024. Eventually, 450 new jobs will be created in Greater Belfort for the hydrogen industry.
"We will soon have an industrial facility capable of mass-producing a wide range of electrolyzers on a continental scale, without any equivalent among the other players in carbon-free electrolysis in Europe," comments Jean-Baptiste Lucas, Managing Director of McPhy.
"This is an exciting project for all McPhy teams, with 20,000 m2 dedicated to the manufacture and testing of multi-MW electrolysers. Our aim is to implement the highest standards of industrial performance at this Belfort site, in an ambitious social and environmental approach," says Antoine Ressicaud, the company's Director of Operations.
Article written by Laurent Meillaud, translated by Marina Leite and reviewed by Logan King.