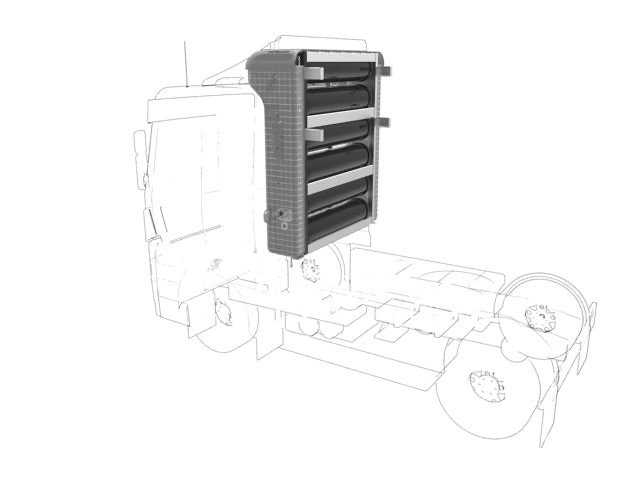 The French equipment manufacturer, which was at the CES in Las Vegas last week, intends to take advantage of the momentum around hydrogen in the USA and equip trucks.
Plastic Omnium already has a foothold in the American market, since it has been chosen by Ford to equip its fleet of trucks with H2 demonstrators. The company is supplying type IV high-pressure 700 bar hydrogen tanks to equip Ford's prototypes. Delivery is scheduled for the end of 2023. The high-pressure hydrogen tanks will be developed and produced at Plastic Omnium's plant in Adrian, Michigan, on a new dedicated line installed in a conventional fuel tank factory.
Plastic Omnium is already very active in the United States. It has 5 plants producing traditional fuel tanks (three million units were produced in 2022) and it is well positioned to initiate the transition to hydrogen. Running mega-trucks on hydrogen requires storage in 400 litre tanks. Today, plastic-blowing remains the most optimized technology for mass-producing a tank of such a capacity and Plastic Omnium is the only company that masters both the blowing and the filament winding process.
Article written by Laurent Meillaud and translated by Logan King