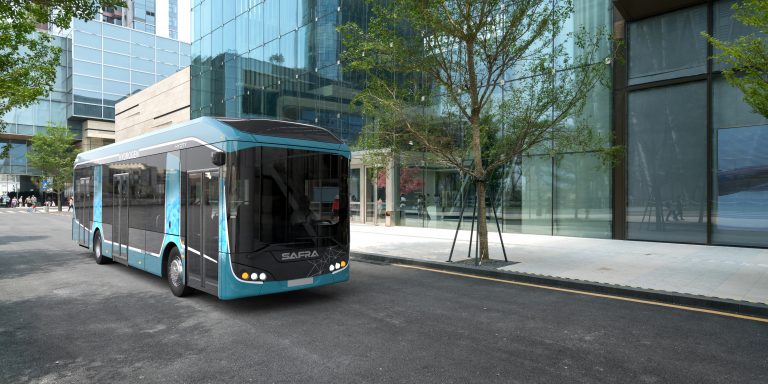 The Albi-based bus manufacturer has announced a partnership with the French equipment manufacturer for both fuel tanks and retrofit operations.
Safra has chosen Plastic Omnium to support the development of its new Hycity hydrogen bus from 2023. The equipment manufacturer will supply type IV high-pressure tanks. Each bus will have six tanks to guarantee a minimum range of 350 kilometres.
At the same time, Safra has selected Plastic Omnium for the retrofit. As the manufacturer obtained the largest order for bus retrofits in Europe from the Occitanie region (about fifteen, the first of which will be delivered in 2023), Safra will obtain a pack from its supplier that includes both the fuel cell and the tanks. Plastic Omnium will also support its customer in the marketing of its products by providing the technical assistance necessary for after-sales monitoring and maintenance.
"This partnership with Safra is an important stage in our growth strategy and a proof of Plastic Omnium's excellent positioning in the market, with its comprehensive, competitive and industrialised range of solutions for hydrogen mobility," says Marc Perraudin, CEO of Plastic Omnium New Energies.

Article written by Laurent Meillaud, translated by Logan King and reviewed by Marina Leite.