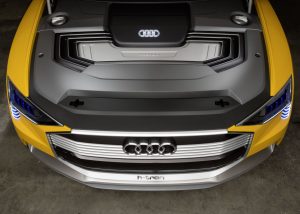 According to Information Trends, more than 5,500 hydrogen fuel cell vehicles have been sold since they were launched, and the number will easily top 6,000 by year-end 2017. In a report, "Hydrogen Fuel Cell Vehicles: A Global Analysis," the market research firm disclosed that close to 2,400 hydrogen fuel cell vehicles were sold in the first three quarters of 2017. "The sales activity is striking, because a robust hydrogen fueling infrastructure is not widely available yet", said Naqi Jaffery, the lead author of the report.
By 2021, at least 10 brands will be selling hydrogen fuel cell vehicles, Jaffery said. By this time, hydrogen fueling infrastructures will be sufficiently developed in several regions to allow large-scale hydrogen mobility. Brands that will be competing for market share by 2021 include Toyota, Lexus, Hyundai, Kia, Honda, Mercedes-Benz and BMW. Other entrants in this space include Tata Motors, Pininfarina S.p.A. (owned by Mahindra & Mahindra) and Riversimple.
More companies will join the bandwagon after 2021, says the report.