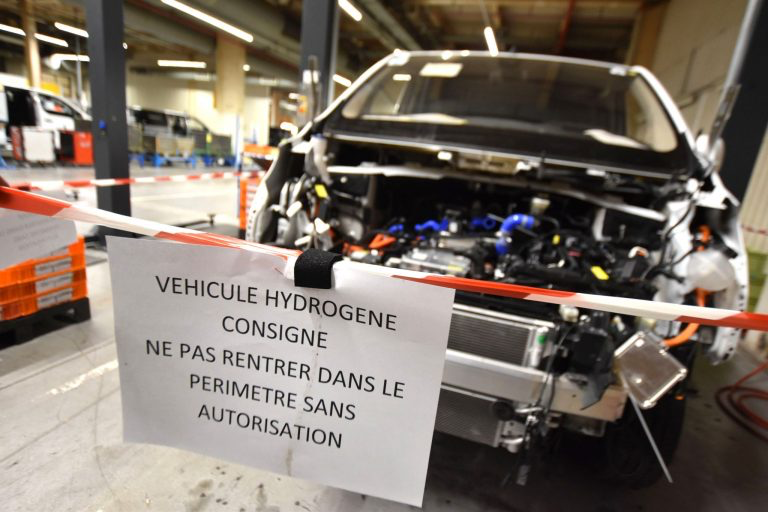 Thermal, electric, hydrogen: in 2023, the Stellantis site in Hordain (North of France) will be the first plant in the world to produce a commercial vehicle available in three energy sources. The teams are already hard at work.
Jean-Pierre Papin, the production site's head of communication, refers to a "particularly exciting challenge" in his LinkedIn post. The announcement that Citroën, Peugeot and Opel would be assembling H2 vans in France was made last October, shortly after the Paris Motor Show.
Until now, it was Opel's Rüsselsheim site that was responsible for assembling the battery in a pilot workshop. However, following an investment of €10 million (about $10.6 million), with financial support from the French government, these hydrogen vehicles will be assembled on the site's multi-energy line, which already produces electric and internal combustion versions of these models every day. The H2 models will be equipped with a reinforced platform from the fitting stage, to then undergo the classic painting and assembly stages on the same production line as the other versions, before moving on to a new 8,000 m² facility entirely dedicated to their final equipment.
A dedicated team will install the tank, additional batteries and fuel cell on a production line at the Hordain site. This process will halve the adaptation time. From 2024, the production capacity will be 5,000 vehicles per year.
Article written by Laurent Meillaud and translated by Logan King