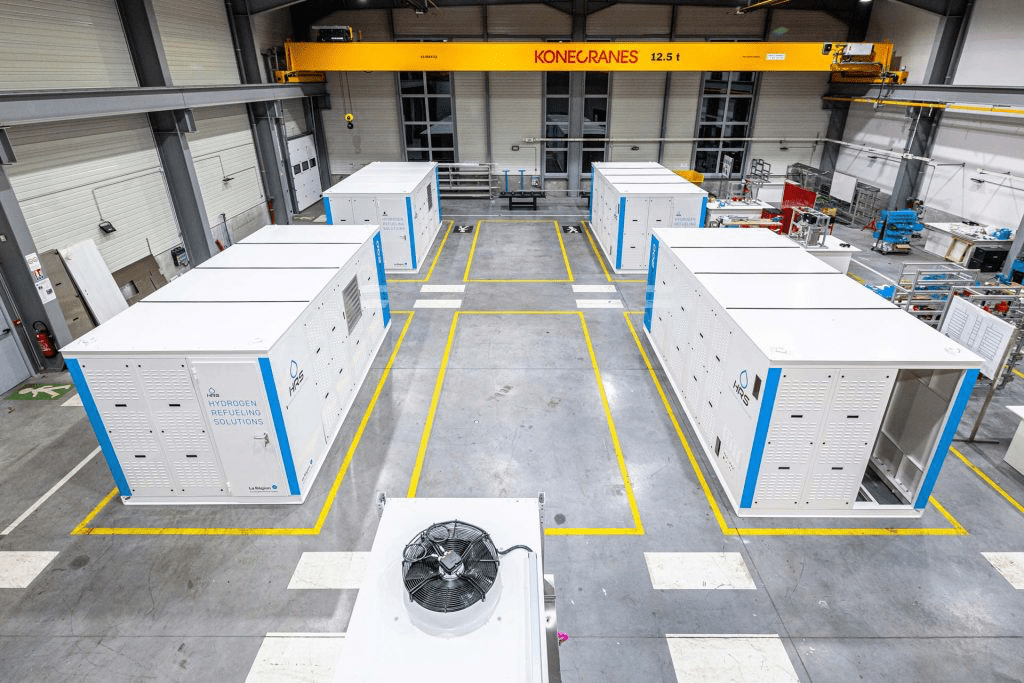 The designer and manufacturer of hydrogen refuelling stations has received an order from HYmpulsion for two high capacity stations.
Consequently, two HRS40 stations (40 kg/hour – 88 lb/hour – or 1 tonne/day) will be installed in the French villages of Lyon Saint-Exupéry and Malataverne. "We are currently the only French company capable of manufacturing the large capacity stations needed for the massive deployment of hydrogen mobility, so it is natural to see HRS and HYmpulsion working together again," comments Hassen Rachedi, Founder and CEO of the company.
The Zero Emission Valley project plans to deploy 18 hydrogen stations by 2024. To date, 3 stations have been inaugurated, including the one in Saint-Priest, near Lyon, manufactured by HRS. Another station of the same size (14 kg/hour about 30.8lb/hour) will soon be deployed in the French village of Aubenas.
The aim of this project is to make Auvergne-Rhône-Alpes the pioneer French region for hydrogen mobility in France and one of the first carbon-neutral territories in Europe.