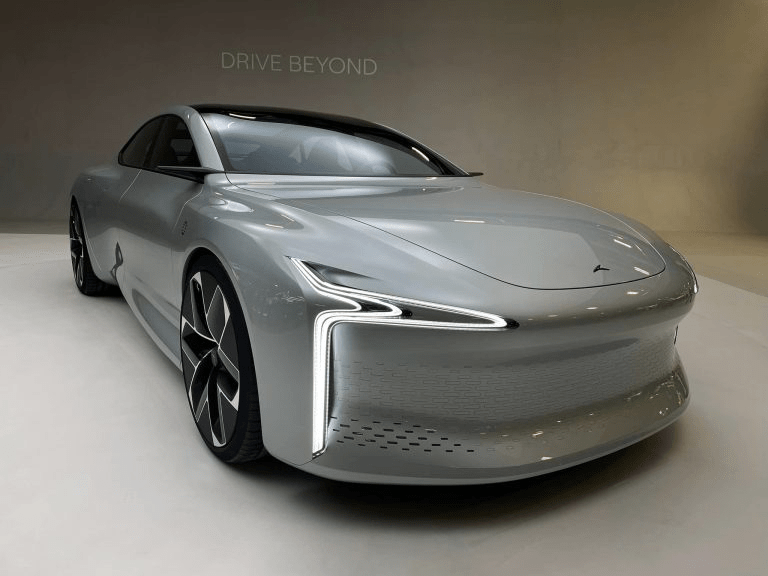 An exceptional aid has been granted so that the young manufacturer can develop its project and complete the industrialisation of its hydrogen car near Vernon (Northern France).
An exceptional Standing Committee of the Normandy Region was held last Friday in Caen, in order to vote for a €2 million aid for Hopium (about $2.1 million). The financial situation of the company was the subject of numerous discussions and meetings. And it is in the form of a zero interest loan, refundable after 18 months, that the region has chosen to provide financial support. "Through this exceptional aid, which should enable the company to continue its growth in a very competitive global market, the Region is reaffirming its desire to support the industrial development on its territory as well as supporting its real ambition to promote the hydrogen industry in Normandy," declared Hervé Morin, President of the Normandy Region. He emphasised that the manufacturer is developing "an absolutely revolutionary fuel cell" with "eminent researchers and engineers (who) are in the process of finding a solution that constitutes a considerable technological leap."
"This is a great day for Hopium," said Sylvain Laurent, the Hopium's new CEO.
Last September, the company announced it will establish its future factory and research centre near Vernon, with 1,500 jobs into the bargain. On a 35 hectare site, the company was to start production of the Machina in 2025 with a production capacity of 20,000 vehicles per year. However, the schedule is unlikely to be kept.
According to the Normandy Region, "this financial aid will allow the company to continue its R&D work and to take on the strategic reorientation of its commercial and economic model while awaiting the validation of its new partnership relations and the fundraising associated with its new needs. It will also enable the creation of 28 local jobs in a strategic sector of activity."
This exceptional aid shows that the region believes in the project. It has also planned, when possible, to become a shareholder of Hopium.
Article written by Laurent Meillaud and translated by Logan King