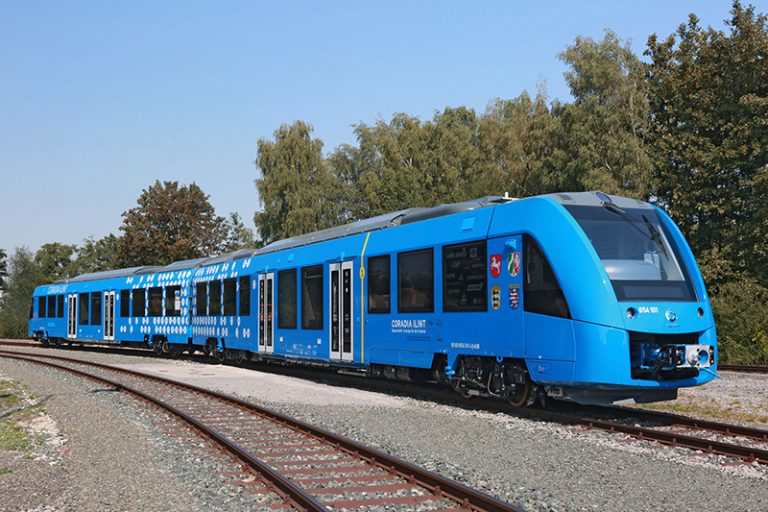 Although the 'Centre Val de Loire' region has not placed an order with Alstom for a dual-mode Regiolis, the region wants to try out a hydrogen train on the recently restored Tours-Loches line.
The experimentation of a hydrogen TER had been announced several times and it should eventually take place on February 1st 2023. This was announced by Philippe Fournié, vice-president of the Centre-Val de Loire Region in charge of transport. "It's a bit symbolic, but a step forward nonetheless," reacted the mayor of Loches, Marc Angenault, in 'La Nouvelle République' (a regional newspaper).
A priori, the test will last a fortnight. It is not known at this stage whether or not the train will take passengers onboard. Alstom will provide a copy of the train which was developed for the German railways and which runs 100% on hydrogen. It is the one that has already been running in the 'Hauts de France' as part of a demonstration organised by the group. This type of propulsion allows a train to run in zero-emission mode, a great alternative to a diesel engine.
Alstom is developing a dual-mode train for France, it will be capable of connecting to the catenaries on electrified lines and switching to hydrogen when necessary. Trials should take place from the end of 2023, or in 2024.
Article written by Laurent Meillaud and translated by Logan King