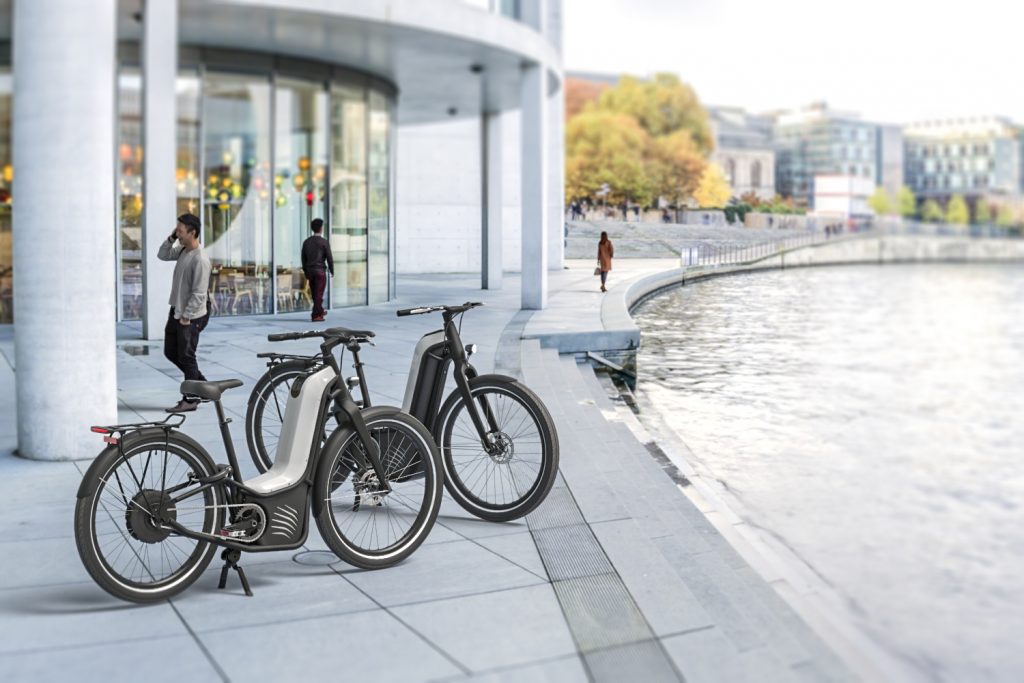 Pragma Mobility presented a long-term rental offer for the Alpha Neo at the 'Salon des Maires' (an event gathering elected representatives from all over France).
Available from now for pre-order, this bike will be available in June 2023 for a first series of 200 units, with 800 more to be produced between July and December 2023. The leasing offer will start at 79€ ex-tax/month (about 81$), with a first rent amounting to 30% of the bike price (1,700€ ex-tax, about 1,754$). An all-inclusive package will be offered with several options (unlimited hydrogen, after-sales service, insurance, etc.).
The cost of the bike is €5,690 excluding VAT (about $5,872).
Pragma specifies that companies subject to corporate tax are eligible for a 25% tax reduction on the cost of equipment (bicycles, three-wheelers, stations, accessories, etc.)
Thanks to the previous series of the first-generation (300 bikes), and the feedback from the projects carried out, the company has been able to improve its flagship product and enhance the overall user experience.

Article written by Laurent Meillaud and translated by Logan King