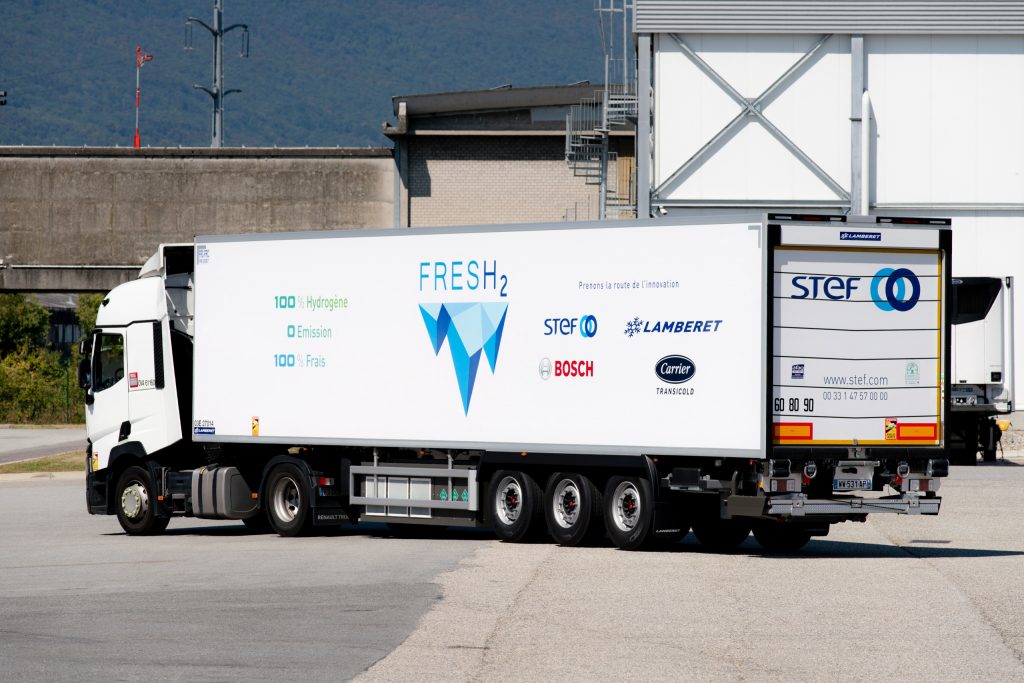 According to La Tribune (a French weekly financial newspaper), the Bosch factory in Rodez is going to postpone its investments in hydrogen by two years in order to produce a refrigerated trailer. A situation that worries local politicians.
At the end of November, Carole Delga, president of the Occitanie region, and Jean-Louis Chauzy, president of the Ceser (regional economic and social committee) wrote to Agnès Pannier-Runacher, Minister of Energy Transition, and Rolland Lescure, Minister Delegate for Industry. In this letter, they ask to schedule "a meeting of the Bosch follow-up committee in light of the company's difficulties."
Machining on the Fresh2 project site is therefore postponed. A situation that hardly surprises the unions, as the experts questioned internally were counting on technological maturity between 2028 and 2030. As for the group, it maintains that it is a solution for the future. "The budget for Fresh2 has been maintained, it is simply spread over two additional years and last April it was increased by an additional 10 million euros for its R&D part. Initially, we had a €35 million budget (about $36.8 million)" commented a spokesperson in the columns of La Tribune.
The questions are more about the number of jobs affected by this diversification. The workforce has been reduced by half in this factory, which specialises in diesel. The transitional agreement, signed between the unions and management in exchange for maintaining the site, provides that by the end of 2026, 250 people will be working in Rodez on the Fresh2 hydrogen project and as many on more conventional activities such as the production of nozzles for diesel engines for trucks. But for the unions, the Fresh2 project will employ at best 50 to 80 people in Aveyron by the end of 2028.
Heiko Carrie, CEO of Bosch France Benelux, is due to visit the site in mid-January 2023.
Article written by Laurent Meillaud and translated by Logan King