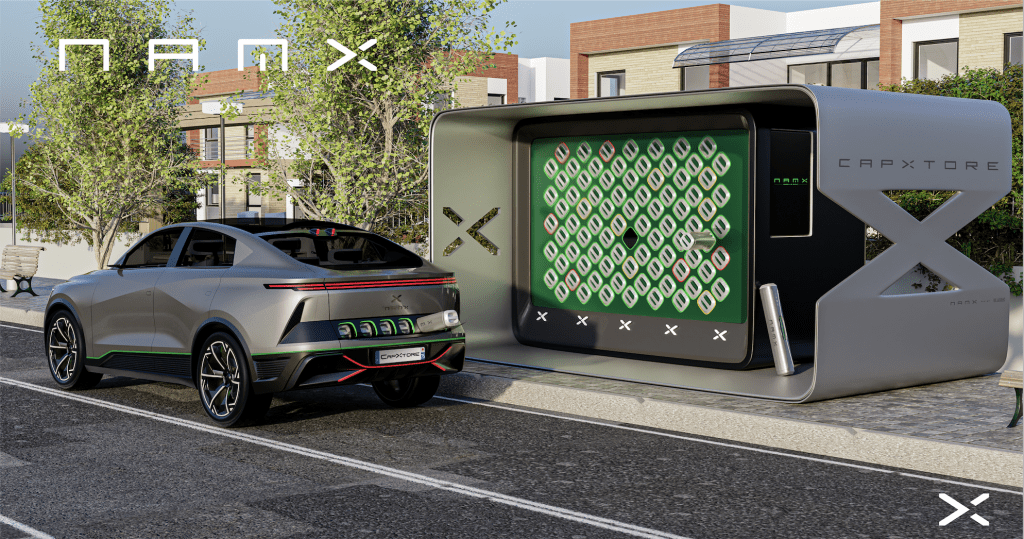 The French start-up founded by Faouzi Annajah will be present next week in Lyon (South-eastern France), as part of a trade show that will focus on hydrogen this year. An occasion to discover Namx's SUV and capsules distributed by a Capx Store.
Ever since Hopium's difficulties, some media have been questioning the relevance of hydrogen. And of course, they have come to doubt other start-ups, wondering for example what is happening to Namx. And for those wondering, the company is doing just fine. Hydrogen Today, which has a privileged relationship with the players in the sector, spoke to the company's founder and director.
Faouzi Annajah, who made a strong impression at the Paris Motor Show, continues to work to develop his project. The latter has been strengthened on all fronts, be it the vehicles or the alternative capsule-based filling solution. Namx plans to announce important partnerships, both financial and technical, in May.
In the meantime, the HUV (hydrogen powered SUV) will be on display next week at Global Industrie. Namx was invited to the show at the end of last year. And its vehicle will be standing next to the MissionH24 car of the 'Automobile Club de l'Ouest' which is using it as a showcase for the 24 hours of Le Mans. It just so happens that "France's biggest industry show", which is being held in Lyon from 7 to 10 March at Eurexpo, has chosen to focus on hydrogen this year. When it comes to hydrogen, "the Auvergne-Rhône-Alpes region is France's champion since it invests massively in the entire sector, from manufacturing to transport, by way of storage." Faouzi Annajah saw it as an opportunity to exhibit his SUV and to meet potential customers and partners, including those from neighbouring countries.
The two hydrogen vehicles will be on display in the Golden Tech area. This area will host an industrial excellence competition on the theme of hydrogen. The subjects, developed in collaboration with business partners and unveiled one hour before the competition, will cover the design, storage or distribution of these vehicles. Candidates will then have 2 hours to answer them as best they can before being evaluated by a panel of experts. The results (gold, silver and bronze medals) will be announced on Friday, 10th March. The winner in each category will receive a €1000 cheque (about $1060).
The hydrogen French tech is still in the race.
Article written by Laurent Meillaud and translated by Logan King