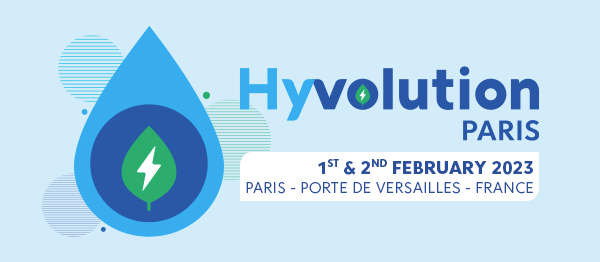 As the reference exhibition for the hydrogen industry opens its doors today, several regions will be present with exhibitors and they will announce some news.
For example, the Occitanie region will be presenting its hydrogen plan and the innovative projects it has undertaken to decarbonise transport and create an industrial sector: HyPort, Hyd'Occ, Corridor H2, HydroMer, etc. The Val d'Hygo project, which aims to produce 5 MW of renewable hydrogen by electrolysis in Bessières (Haute-Garonne), will also be on show.
A dozen companies will be present on the Pays de la Loire booth at Hyvolution. The region plans to communicate on its call for Expressions of Interest (EOI) "for the massive production of hydrogen" in the Grand Port of Nantes Saint-Nazaire, in Montoir-de-Bretagne. The port is working to become a storage and transit zone for the carbon emitted by industrial companies (refineries, cement plants, etc.). This carbon, combined with hydrogen, can be used to create synthetic fuels, such as e-Kerozene or e-Methanol. The focus will be on Lhyfe (which opened the first hydrogen plant based on wind and seawater in Loire-Atlantique), but also Manitou (which has developed the first hydrogen-powered forklift truck in France).
Of course, the AURA (Auvergne-Rhône-Alpes) region will be very well represented. No less than 50 regional companies will be exhibiting at the show, including Atawey, HRS, GCK and Ad-Venta. The region is stepping up its efforts in the framework of the ZEV project, with the aim of deploying stations for heavy mobility.
The Bourgogne Franche-Comté region will also be present at Hyvolution, via the Cluster 'Véhicule du Futur' which, through its two hydrogen clubs (one for the Bourgogne-Franche-Comté region, the other for the Grand Est), will welcome companies such as Eifhytec, Fives, H2 Motronics and Mincatec Energy.
Article written by Laurent Meillaud and translated by Logan King