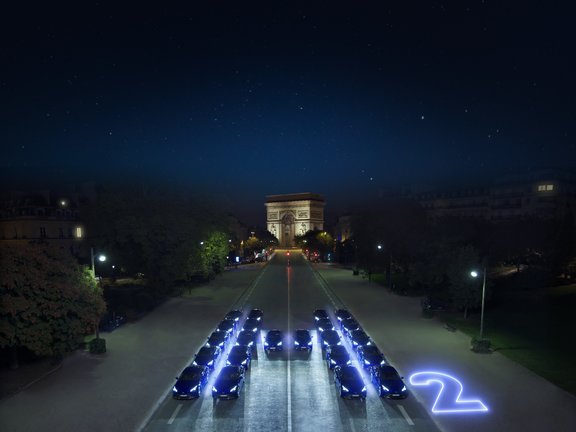 Air Liquide and Toyota were the sponsors of "Nuit Blanche 2022", which took place last weekend, on October 1st. This was an opportunity to introduce night owls to hydrogen mobility.
As partners in Hysetco, the energy group and the manufacturer took advantage of the Nuit Blanche to make free hydrogen-powered shuttles available. Of course, these were the latest generation Mirai, fuelled with low-carbon hydrogen by Air Liquide. These vehicles travelled between three emblematic sites of the event: the Charléty stadium, the Hôtel de Ville (city hall) and the Villette (a park comprising many cultural venues), to show the works of art that were on display there.

Article written by Laurent Meillaud, translated by Marina Leite and reviewed by Logan King.