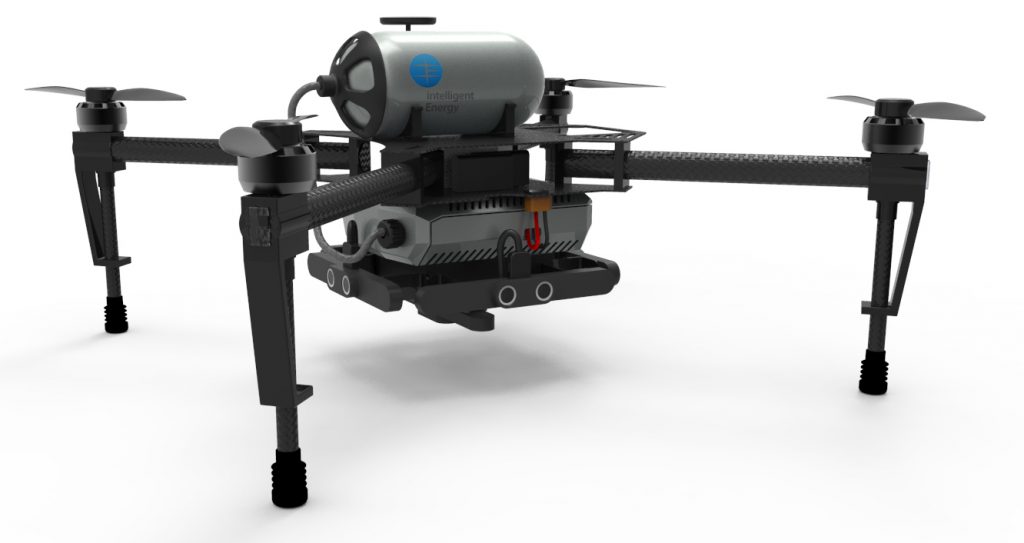 Here comes the hydrogen-powered drone
Horizon Unmanned Systems, a company that specializes in merging advanced energy systems with UAV platforms, has unveiled HYCOPTER. The company claims is the world's first hydrogen fuel cell powered multi-rotor UAV. HYCOPTER is being readied for a record flight endurance of 4 hours, or around 8 to 10 times the average flight duration of equivalent systems today.
Unlike other rotorcraft, HYCOPTER makes use of its frame structure to store energy in the form of hydrogen instead of air, eliminating energy storage weight. With less lift power required, HYCOPTER's ultra-light fuel cell turns the hydrogen in its frame into electricity to power its rotors.
With HUS' breakthrough technology, 20-30 minute multi-rotor missions shift to a new paradigm with flights lasting several hours at a time. Aerial survey jobs will become materially cheaper and faster, and drone delivery over longer distances more feasible.
HYCOPTER's special fuel cell was designed by sister company Horizon Energy Systems (HES), which recently announced a new 700Wh/kg solid hydrogen storage system. Newly-formed Horizon Unmanned Systems brings together years of knowledge in energy storage optimization and composites, as well as a new breed of autonomous navigation technologies, to advance innovation in mini-electric UAVs.
HUS says that at just $5/kWh for industrial hydrogen, one flight wlll only cost $7.50.
Do you want to know more about hydrogen drones? Here's an article that should interest you.