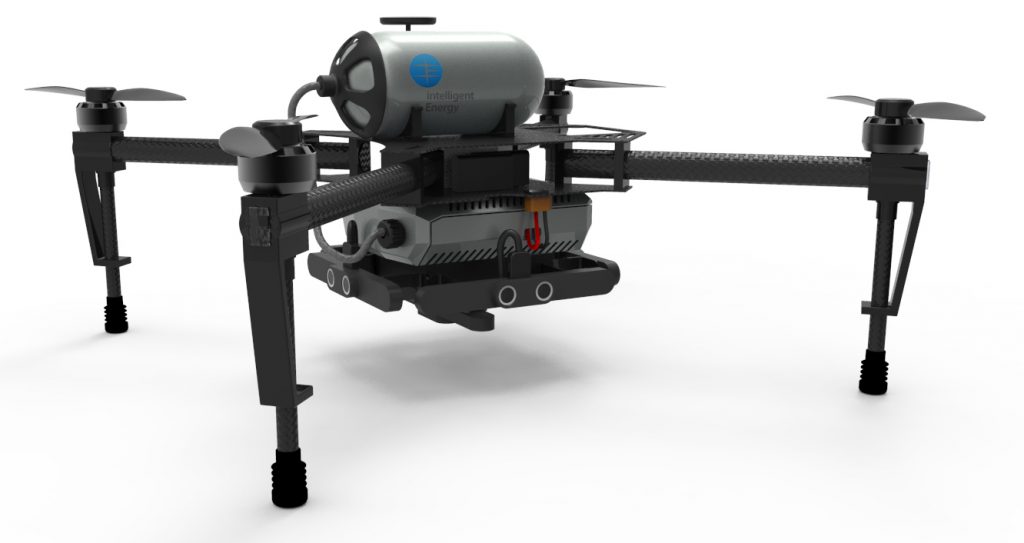 It should be one of the highlights of next CES, January 6-9 in Las Vegas : Intelligent Energy has developed a prototype of a hydrogen fuel cell powered range extender for drones.
By combining an ultra lightweight fuel cell stack with a battery, the British company offers up to several hours of drone flight time rather than the typical 20 minutes maximum flight times seen today. In addition, fuel cells can significantly reduce the downtime currently required for recharging between flights – from one to two hours to an average of two minutes.
This innovation is addressing two of the biggest challenges for manufacturers of battery-powered drones.
In the last decade Intelligent Energy has worked with Boeing Phantom Works to power the world's first manned fuel cell aircraft in commercial airspace and with Airbus for an auxiliary power unit.  For the past 14 months it has independently tested drones with fuel cell and battery hybrid systems. Flight tests were conducted on two configurations: one solely powered by a hydrogen fuel cell, the other powered by a fuel cell-battery hybrid system.