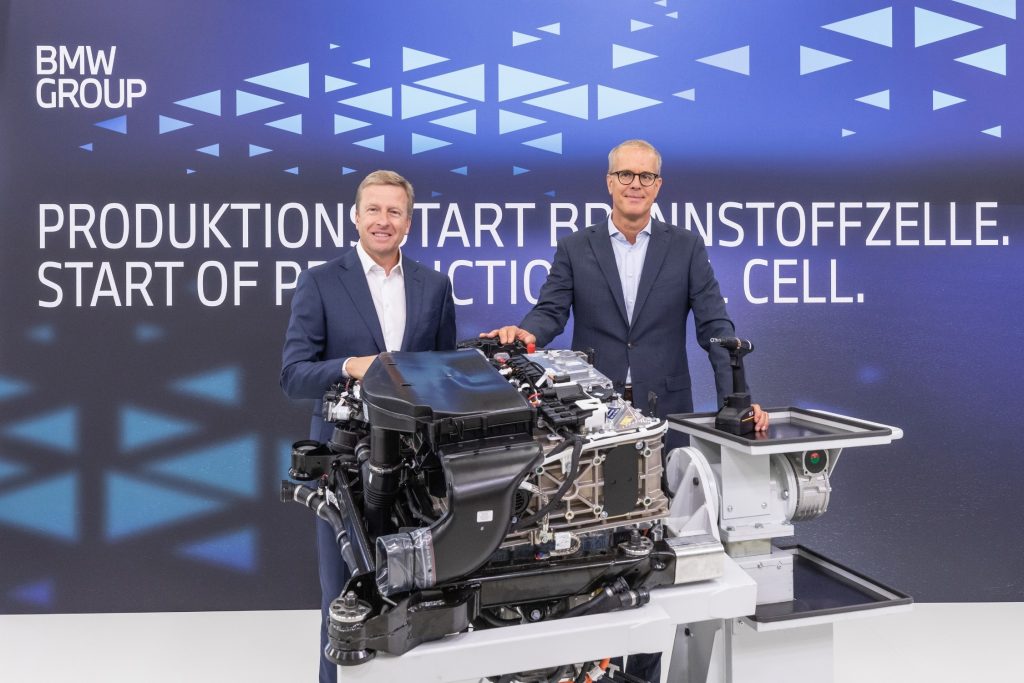 As it was planned, the Bavarian company will launch a Hydrogen version of the iX5 at the end of the year – in small-scale production. It will start producing fuel cells in a new centre of expertise in Munich.
It is important to keep in mind that the inauguration was held by BMW CEO Oliver Zipse*. "We believe that hydrogen solutions fit alongside battery vehicles to complete the supply regarding electric mobility," he said. "And this small-scale production is the way to prove that this solution has both technologic maturity and a clear potential. Frank Weber, head of development, pointed out that the power of this second generation of batteries is doubled (125 kW, equivalent to 170 hp). It is coupled with the 5th generation BMW electric motor to offer a total power of 275 kW (374 hp). This unit and the two hydrogen tanks found room into the X5 platform.
The German automaker has been linked to Toyota through a partnership since 2013 and released a hydrogen-powered 5 Series GT prototype in 2015. Naturally, it uses fuel cells from Toyota. However, BMW has set up its own process to integrate these fuel cells into a stack and add other components. The Bavarian company has developed a high-speed compressor and a cooling pump.
*On August 3, M. Zipse said that hydrogen may play a part in personal mobility and that it was the missing piece of the puzzle.

Article written by Laurent Meillaud, translated by Marina Leite and reviewed by Logan King.