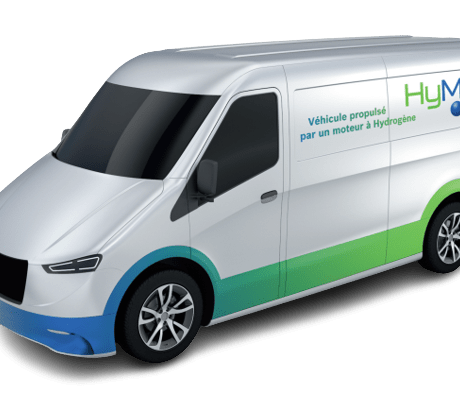 The GTT group is joining a large gathering of industrialists including Renault and Bosch to develop a hydrogen-powered combustion engine for light commercial vehicles.
OSE Engineering – the digital intelligence subsidiary of the GTT group (which owns Elogen) – will join the HyMot consortium, alongside Alpine Racing, Bosch France, Ecole Centrale de Nantes (a French engineering school), Forvia, IFP Energies nouvelles, Renault and TotalEnergies. Since the company masters AI, it will be able to simulate virtual fleets and determine both the impact on the environment and the TCO (Total Cost of Ownership).
The HyMot project is the result of a call for projects made by CORAM* (Comité d'Orientation de la Recherche Automobile et Mobilités). It aims to convert an internal combustion engine from diesel to hydrogen. It will result in the creation of a demonstrator vehicle, a Master, and the simulation of a digital driving fleet. This H2 engine technology is an alternative solution for decarbonised mobility, alongside battery electric vehicles or vehicles equipped with a fuel cell.
The next steps will be to assemble the engine and have it bench tested. Then, the test campaign will be launched at the Bosch site in Saint-Ouen and should start around the end of the first quarter of 2023.
*CORAM (Comité d'Orientation de la Recherche Automobile et Mobilités) is supported by France Relance and BPI France as well as by the Future Investment Programme (PIA: Programme d'Investissements d'Avenir) operated by ADEME.

Article written by Laurent Meillaud and translated by Logan King