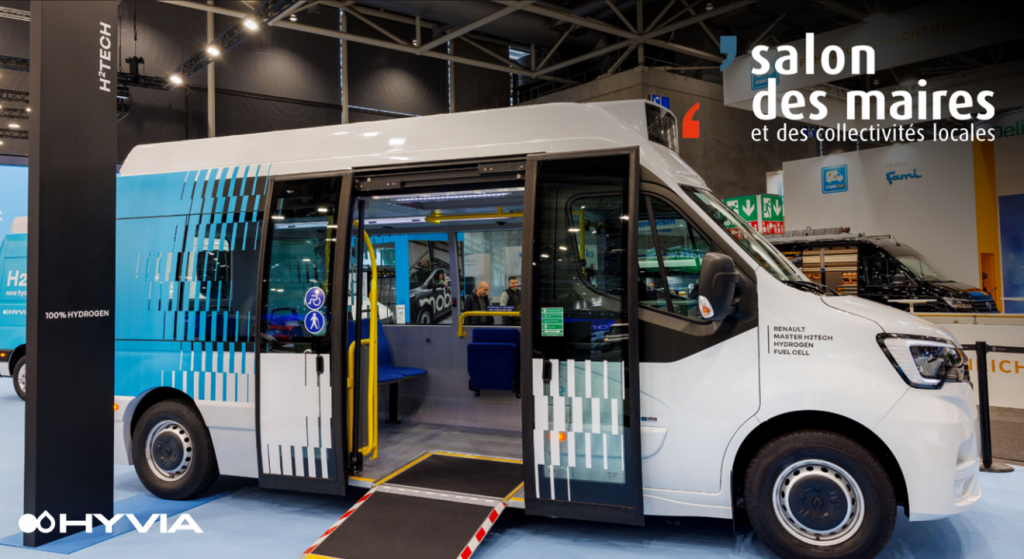 For the second year in a row, Hyvia is taking part in the 'Salon des Maires et des Collectivités Locales' *, from 22 to 24 November in Paris. This will be the opportunity to present the Master City Bus H2-TECH.
The joint venture between Renault and Plug emphasises that this is the first hydrogen-powered urban minibus in Europe. The originality is that it is already listed within the UGAP, the leading French public central purchasing. This version of the Master H2, which is manufactured in France, will be on the road in mid-2023. This urban minibus can carry up to 15 passengers (9 seated, 6 standing) with easy and safe access for people with reduced mobility.
The Master City Bus H2-TECH is equipped with a 30 kW fuel cell, a 33 kWh battery and a tank containing 4.5 kg of hydrogen at 350 bar. It has a range of approximately 300 km with a refuelling time of 5 minutes.
*an event gathering elected representatives from all over France.
Article written by Laurent Meillaud and translated by Logan King