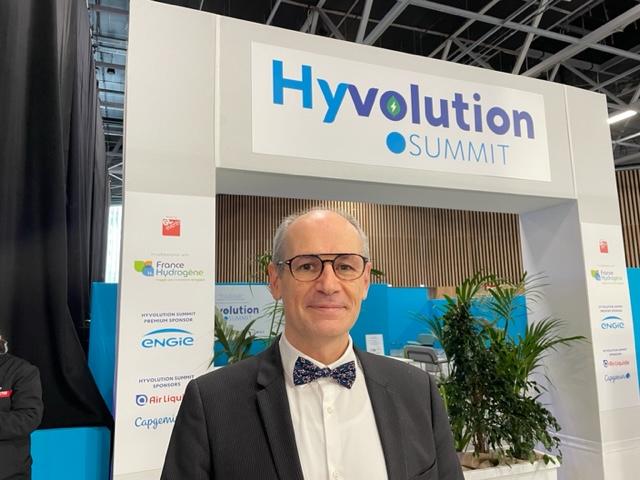 Europe's biggest hydrogen-related event, which started yesterday, continues today in Paris and, for the first time since it has been created, the event will feature the Hyvolution Summit. This international forum will bring together the key players of the hydrogen sector in Europe and elsewhere. Pierre Buchou, head of Hyvolution at GL Events, granted us an interview.
He stresses that this is the first time the event takes place at 'Porte de Versailles' here in Paris. This edition has everything to be successful since "400 exhibitors will be there, namely a 33% increase compared with last year." And "there are already many visitors, of which a significant part are internationals."
Then, he gives a few words about the Hyvolution Summit, "the novelty of this year's edition which consists in a gathering of key players and decision-makers discussing major energy issues." The event is entirely in English and features French but also international speakers such as "the Director of Clean Hydrogen Partnership, a representative of the Port of Rotterdam and of the Pomerania region in Poland."
He also mentions the presence of the Ukrainian Hydrogen Association which is an occasion to talk about how to rebuild the country and the role of hydrogen in that reconstruction.
His final words were about the uniqueness of Hyvolution, "On the one hand, Hyvolution is unique due to its size, there is 400 exhibitors and this is Europe's number one event. There never were as many companies brought together to talk about hydrogen. On the other hand, the strength of the event is that it addresses all of the mobility markets, the energy networks, production, industrial uses. The strength of Hyvolution also comes from this transversality. And I think it is very much appreciated, as testifies the rising number of visitors."
The whole interview is available here (in French)