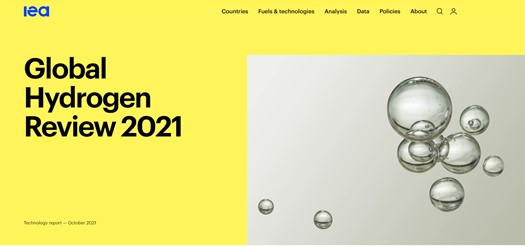 The International Energy Agency (IEA) has released its report on hydrogen as it does every year. "Governments need to act faster and more decisively", it says. While in 2019, only France, Japan and South Korea had a hydrogen plan, 17 states have unveiled a strategy and more than 20 are working on it, says the agency. Pilot programmes are also underway to decarbonise production in the steel and chemical industries.
"In the past, low-carbon hydrogen has led to false starts. This time we are seeing good progress," said IEA Director Fatih Birol. However, "governments must act quickly to lower the barriers to its growth which is essential if the world is to have any chance of achieving carbon neutrality by 2050," the report says.
According to the IEA, "the main setback" remains the cost of production. To make green hydrogen competitive, measures and funding will be needed to compensate for the price gap with fossil hydrogen (two to seven times cheaper). The number of electrolysers, which allow hydrogen to be extracted from water via electricity, has doubled in the last five years with almost 400 projects under way. Therefore, 8 million tonnes of hydrogen could be produced by 2030 which is still far from the 80 million tonnes forecast by the IEA in its carbon neutrality scenario.
Countries with a strategy have planned 37 billion dollars in investments and the private sector has announced another 300 billion. But to reach a mid-century climate neutrality, 1.2 trillion dollars would be needed by 2030, the Agency calculated.
Article written by Laurent Meillaud and translated by Logan King.