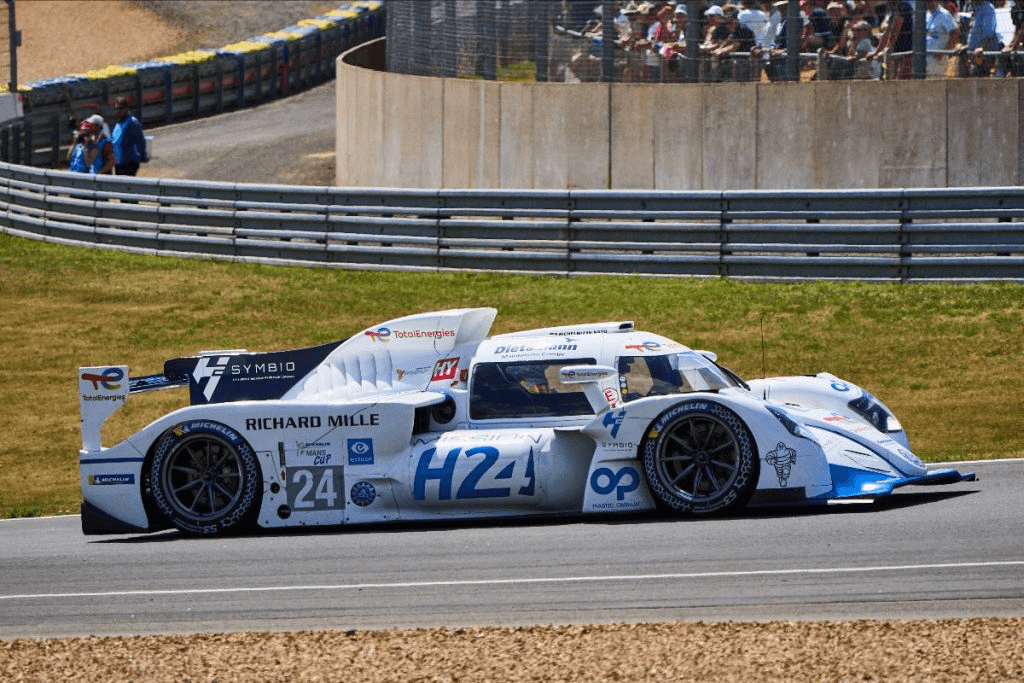 According to Bernard Niclot, ACO* consultant on the hydrogen programme, it will probably be too early to introduce an H2 category in 2025.
Initially planned for 2024, then postponed a year later, the arrival of the hydrogen category at the 24 Hours of Le Mans is likely to arrive in 2026. This is what the former technical director of the International Automobile Federation (FIA) tells to the Motorsport.com website. "I don't think there will be the racing category in 2025, the timeframe is too short now. It's much more likely for 2026. In 2025, we could possibly have a Garage 56** type car, but it's not finalised yet."
To justify this slippage in the timetable, Bernard Niclot points out to the Covid crisis, which has disrupted the development programmes and poses problems regarding components supplying. The competition will be tough, particularly with regard to hypercars, but the expert remains confident. "We really believe that a hydrogen car can be competitive at Le Mans against petrol cars," he says. "We believe it is feasible, the Red Bull Advanced Technology study has clearly shown that the performance target is achievable," he continues. But, "it has to be demonstrated on the track," Mr Niclot stresses. "From engineering to the track, there are differences," he adds.
Meanwhile, the MissionH24 programme goes on. The car will be on display in June, when the 24 Hours of Le Mans celebrates its centenary.
*ACO: The Automobile Club de l'Ouest (Automobile Club of the West in English) is the organiser of the 24 Hours of Le Mans.
**A space reserved for prototypes and innovation projects
Article written by Laurent Meillaud and translated by Logan King