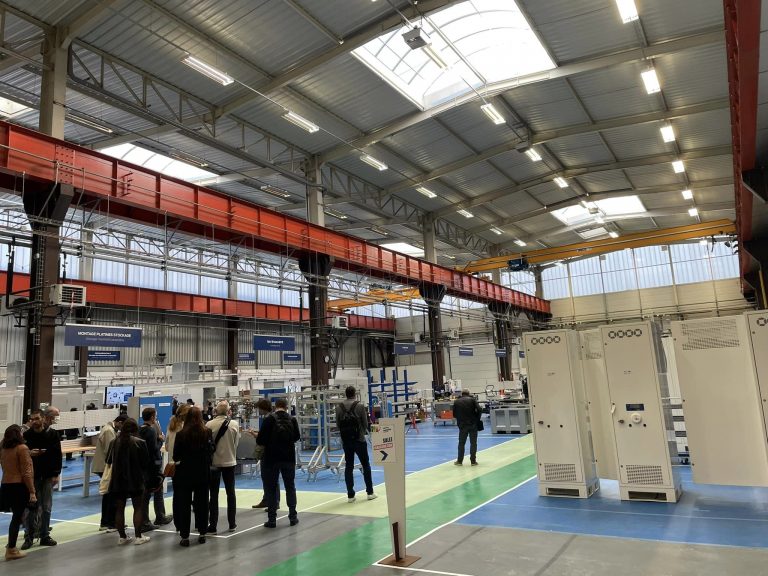 The company is preparing its transition to an industrial scale with a site that gathers the headquarters, R&D and a refuelling stations production plant.
This new plant of more than 4,000 m2 brings together all the activities dedicated to hydrogen mobility and refuelling stations: research and innovation, engineering, production and support functions. As it is already operational, McPhy will be able to increase its annual production capacity sevenfold, from the 20 refuelling stations currently produced to 150 units. When the plant reaches full capacity, it will generate more than 100 direct jobs.
The site becomes the company's new headquarters, previously located in the Drôme (Southeastern France).
This installation is part of the "6nergy Valley" complex, which is rehabilitating the former General Electric Hydroelectric Division park through the establishment of new industries, particularly in the energy sector. It also strengthens McPhy's position in the Auvergne-Rhône-Alpes region, a pioneer in hydrogen, which aims to become one of the first carbon-neutral regions in Europe. The company is contributing to this goal by supplying refuelling stations and electrolysers to the Zero Emission Valley (ZEV) project, which plans to deploy 1,200 hydrogen vehicles by the end of 2023.
"With this new plant, McPhy has acquired a strategic tool to achieve its ambition: to become a leader in hydrogen mobility and make clean energy an industrial reality," said Jean-Baptiste Lucas, CEO of McPhy.
Article written by Laurent Meillaud, translated by Logan King and reviewed by Marina Leite.