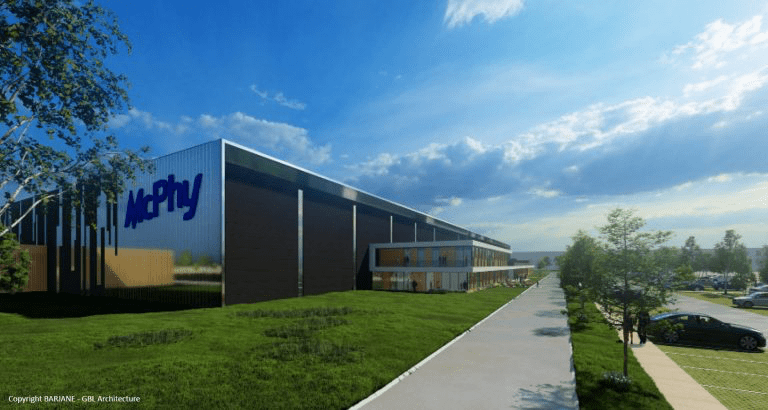 The French group had a good year in 2022, with a 40% increase in sales and a 50% rise in orders.
Last year, McPhy's turnover was 16 million, a 22% surge compared to 2021. But the group says that growth was up by 37% in the second half of the year. "This growth revival is mostly linked to the materialisation of the first orders as part of the major contracts signed previously" the company says.
McPhy signed a contract with a subsidiary of Eiffage to equip a site in Belfort with a 1 MW electrolyser and a refuelling station capable of distributing up to 800 kg/day to power a fleet of hydrogen buses. The group also received two first orders in the framework of its strategic partnership with Hype. The group will supply: two alkaline electrolysers with a capacity of 2 MW for one, and 4 MW for the other as well as two Dual Pressure stations with a capacity of 800 kg per day each. The latter two will be installed in the Paris region. McPhy has also finalised an 8-year maintenance contract with Siemens Energy. In addition, the group has received an order in the industrial sector from a joint venture controlled by one of the world's leading steel groups. It provides for the equipment of an innovative low-carbon steel production project in a factory in Germany.
Jean-Baptiste Lucas, McPhy's CEO, added: "The market is accelerating its structuring. The first subsidies granted under the hydrogen IPCEI (for the Belfort gigafactory) will encourage the development of production capacity and will soon be followed by a second wave of funding, which will fuel demand and the transition to larger-scale projects."
Article written by Laurent Meillaud and translated by Logan King