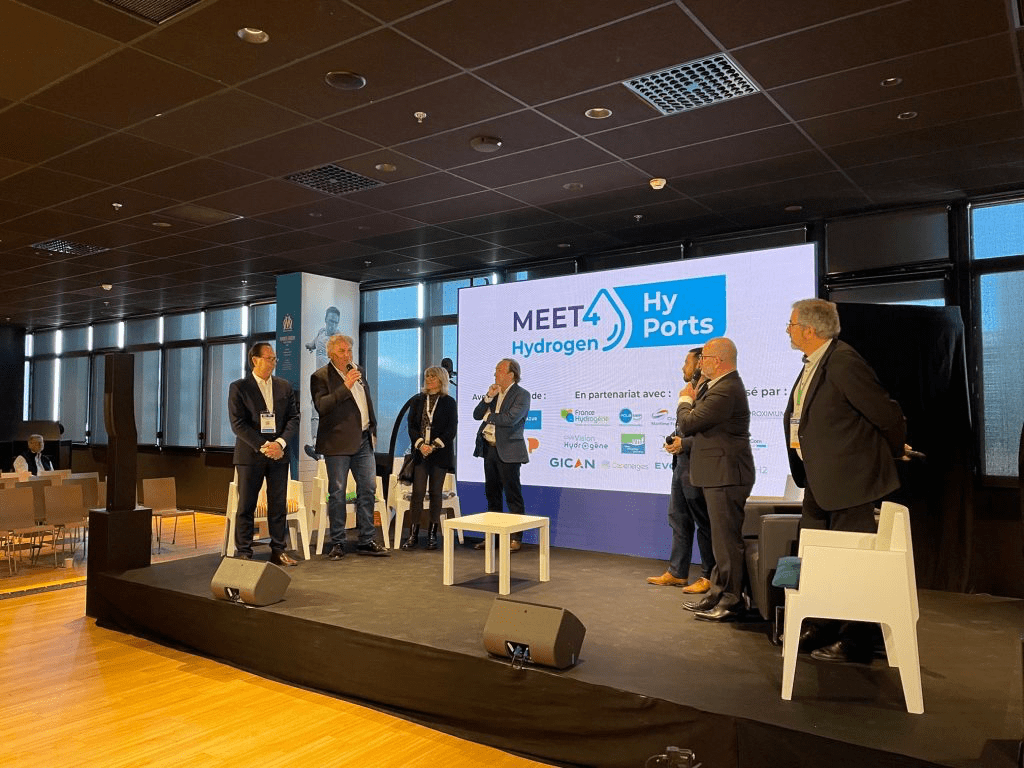 Two editions in 2024 around the ports, an extension towards aeronautics… The platform continues to put in relation the actors of hydrogen around federative topics.
While the 2023 edition continues until the end of the afternoon in Marseille, the organisers are already looking forward to next year. The next edition of the Hyports conference, dedicated to the maritime sector, will be held on 27 and 28 March 2024. It will be back in Toulon (Southern France). While its supposed to address subjects that concern Europe, there will also be an edition in North America. In the framework of an agreement with Canada, which was the subject of a focus, there will be another Hyports in Trois-Rivières, in Quebec, in June 2024. The choice of this city, located at the mouth of the Saint-Maurice River on the north shore of the St. Lawrence, halfway between Quebec City and Montreal, was not made by chance. It is home to the University of Quebec's (UQTR) hydrogen research institute, which will play a key role in Quebec's hydrogen strategy. The province is also home to several projects, including one with H2V. And it is in Bécancour that Air Liquide produces green hydrogen, for example.
In addition to the maritime sector, Meet4Hydrogen is planning to launch another thematic conference: HySky, which will focus on the air, space and airport sectors. It was planned for early October, but the demonstrations will lead the organisers to postpone. The dates and venue (Paris or Toulouse) will be announced shortly.
Article written by Laurent Meillaud and translated by Logan King