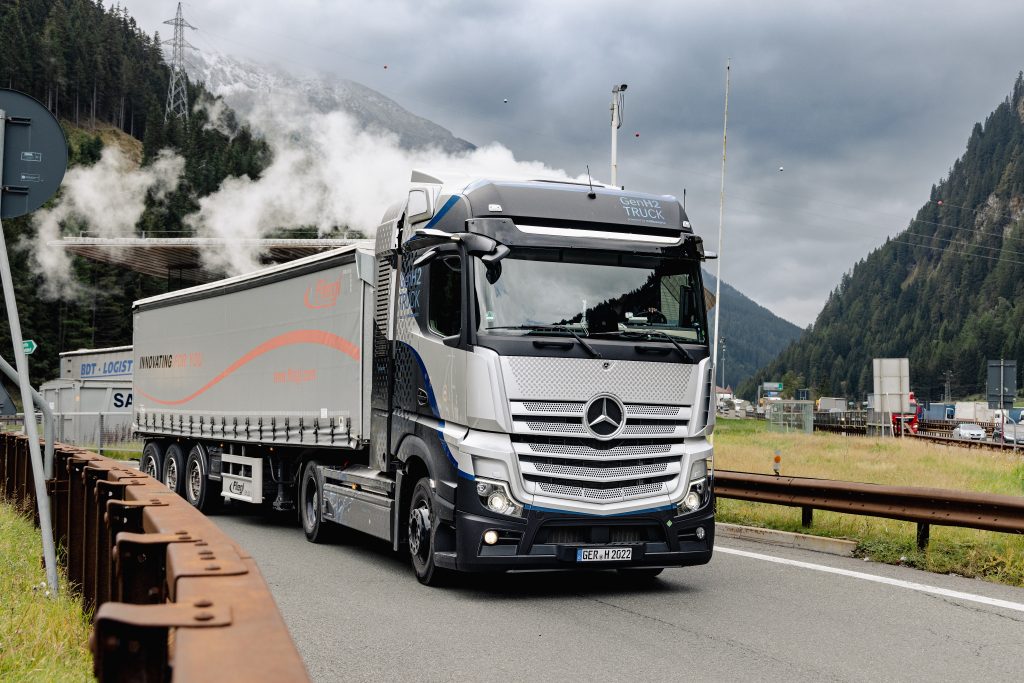 A prototype of the GenH2 truck has successfully completed its first altitude tests by crossing the Brenner Pass, one of the main arteries of freight traffic in Europe.
The German manufacturer chose a very busy site. In 2019 alone, around 40 million tonnes of goods were transported by truck over this four-lane transit route, on the border between Austria and Italy at an altitude of around 1,370 metres. During the week-long test run, Daimler Truck engineers drove several times over the pass on the 120 km long motorway section between Bolzano and Innsbruck.
The Italian town of Bolzano was used as a base for the tests, as it is home to a hydrogen refuelling station operated by H2 South Tyrol. In addition, the surrounding layout is ideal for testing the performance of the fuel cell system at different altitudes. One of the highlights of the tests was driving the tractor unit on the Penser Joch mountain road at an altitude of 2,211 metres. The results are now being incorporated into the further development of the mass produced vehicle.
Further tests in mountainous terrain are planned for next year.
Article written by Laurent Meillaud and translated by Logan King