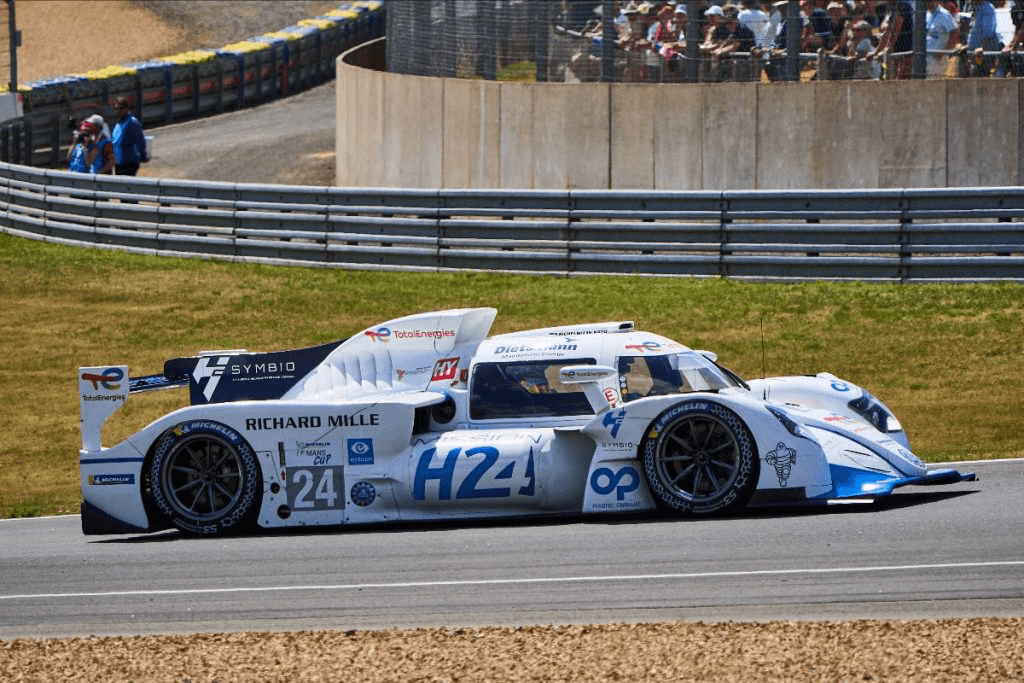 On 1st March, the Automobile Club de l'Ouest* (ACO) will be in Brussels, as part of an event organised by the European Commission, to showcase the H24 car and demonstrate its involvement in hydrogen ecosystems.
The event will take place at the Autoworld museum, on the invitation of the European Commission (and more specifically Mariya Gabriel, Commissioner for Research and Innovation). In front of the famous Belgian museum dedicated to vintage cars, various elements will be on display: the H24, TotalEnergies' mobile H2 station (a world first), a tank to hold gaseous hydrogen designed by Plastic Omnium and a fuel cell from Symbio (which, along with Michelin, Richard Mille, Dietsmann and Essilor), are the reference and strategic technical partners of the programme.
Why so many exhibitors? The zero-emission competition prototype, which raced in the 2022 Michelin Le Mans Cup in Italy, France and Portugal, is contributing in its own way to the race for European energy autonomy. The fact that it is being promoted, both to institutions and the general public, is proof of the complete ecosystem developed by MissionH24, which is already operational and effective.
In the presence of its drivers Stéphane Richelmi and Norman Nato, the ACO will unveil its new livery for the 2023 season. This particular livery pays tribute to the past (a nod to the centenary of the 24 Hours of Le Mans) and to the future of mobility. It also embodies the convictions and objectives of the members of MissionH24.
*The Automobile Club of the West (ACO: Automobile Club de l'Ouest) is the largest automotive group in France and it is famous for being the organising entity behind the annual Le Mans 24 Hours
Article written by Laurent Meillaud and translated by Logan King