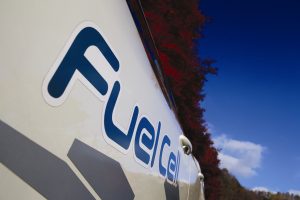 According to Nikkei Asian Review, Hyundai Motor will launch a new sport utility vehicle in the coming two years.
The new SUV will boast 30% better millage than the existing entry, and adding a fuel cell bus will give the South Korean automaker a lineup to match the Japanese competition.
The new version is due out in January 2018 and will go 560km, besting the 502km range of Toyota Motor's Mirai fuel cell car launched in 2014.
Hyundai aims to keep the price at the 60 million won level (around $50,280) so that consumers can buy the SUV for less than 40 million won with the help of government subsidies for environmentally friendly vehicles.