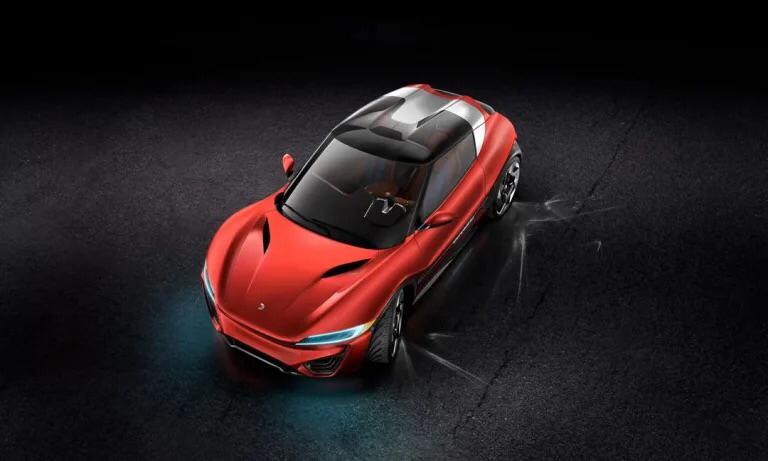 The Switzerland-based company had been quiet a little while but it is now back with doubled performances and announces the opening of a subsidiary in the United States.
When the Geneva Motor Show still existed (it has not been held since 2019 and its 2023 edition will be relocated to…Qatar in November!), Nanoflowcell used to come and exhibit electric concepts without lithium-ion batteries. The company has developed the Bi-ION, a liquid electrolyte-based solution that allows the Quantino to be recharged faster.
The aim is to produce electricity from the oxidation-reduction* of a salt water solution, with a membrane taking care of the protons exchange between the anode and the cathode. The way it works is quite similar to that of a fuel cell. Such a liquid would cost only 10 euro cents per litre. It should be noted that the Quantino uses a 48-volt battery of 15 Kwh and four 60 kW motors.
In 2017, the company revealed that its RedOX technology car has been able to travel 1000 km in electric mode. More than 5 years later, Nanoflowcell has announced that it has driven over 500,000 km with its prototype. We also learn that the car consumes 16 litres of Bi-ION per 100 km (the equivalent of 10 kWh). The aim is to produce this liquid from renewable energy.
Through the evolution of its technology, the company now claims a range of 2,000 km. The new vehicle, which it has been named Quantino Twenty five (to celebrate 25 years of research), has two 125-litre tanks. In addition to its range, it is also very efficient, accelerating from 0 to 100 km/h in 2.5 seconds, thus competing with Tesla.**
The company, which has meanwhile relocated its holding company to London, has also decided to open a subsidiary in the United States. It welcomes the famous Inflation Reduction Act (IRA), which allows the financing of projects with clean energy, and intends to play its part in the decarbonisation of transport.
*The principle of the RedOX battery developed by NASA, which uses flow cells
**Nanoflowcell is also following in Tesla's footsteps by going into humanoid robots and artificial intelligence-based solutions
Article written by Laurent Meillaud and translated by Logan King