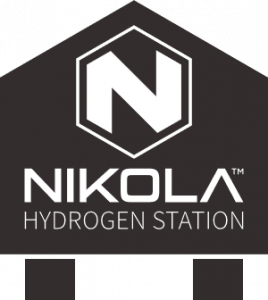 Nikola Motor Company has chosen Nel ASA* as the sole equipment supplier to create the largest hydrogen network in the world that will cover over 2,000 miles and include 16 stations. The company has already kicked off two of the 16 stations and 14 more will follow immediately after installation.
Nel ASA will provide engineering, electrolysis, and fueling equipment. Hydrogen stations will initially produce up to eight tons daily, but can also be expanded up to 32 tons per day. Each Nikola truck is anticipated to consume around 50-75 kgs per day.
All hydrogen vehicles will be able to fill at these stations.
Nikola's objective is to produce hydrogen through zero emission methods whenever possible by using wind, solar and hydro-electricity.
*Nel has delivered over 3,500 hydrogen solutions in over 80 countries since 1927