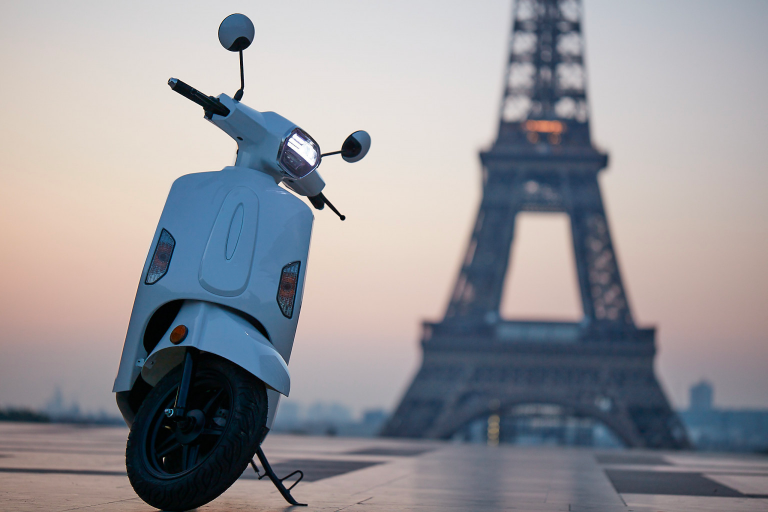 Last week, two more players in the electric and hydrogen mobility hub have been announced by the organisers of the event.
Mob-ion, a French manufacturer of connected electric scooters, and Pragma Mobility, a manufacturer of hydrogen-powered bicycles. They will be present on a joint stand in the Electric and Hydrogen Professional Mobility area during the Paris Motor Show, which will take place Porte de Versailles, from 17 to 23 October. This will be an opportunity to exhibit a hydrogen version of the AM1 connected electric scooter which had already been presented at Hyvolution.
Mob-Ion and Pragma are joining the list of hydrogen players present at the event such as: Hyvia, Hype, Hopium, Namx, as well as Plastic Omnium.

Article written by Laurent Meillaud, translated by Marina Leite and reviewed by Logan King.