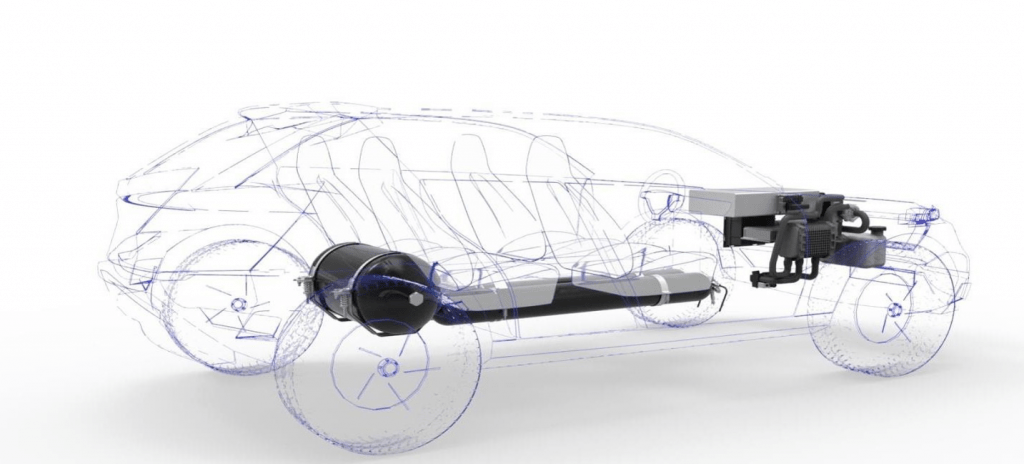 The French equipment manufacturer, which posted good results last year, is accumulating significant orders when it comes to hydrogen.
The year 2022 was marked by the launch of New Energies, Plastic Omnium's new hydrogen division, which has an orders portfolio of more than €1 billion (around $1.06 billion).
After ramping up production in 2021, with the creation of a production capacity of 10,000 high-pressure tanks per year in Belgium and 10,000 fuel cells* per year in Germany, and the signing of commercial contracts with Hyundai and Alstom, among others, the Company's manufacturing and sales momentum has genuinely intensified.
The group also supplies the two French manufacturers, Stellantis and Hyvia (Renault), with high-pressure hydrogen tank modules for commercial vehicles. Still in France, Plastic Omnium has signed a contract with the bus manufacturer Safra to supply the tanks for the new Hycity, as well as fuel cells for retrofitted buses made for local authorities.
Plastic Omnium was also selected by Ford as part of the US Department of Energy's "Supertruck 3" programme for the production of high-pressure tanks from a production line installed in the United States. New Energies' international activity was strengthened by the launch of the joint venture with Shenergy Group and its subsidiary Rein at the beginning of 2023. The aim of the joint-venture is to produce and market high-pressure hydrogen storage systems for the Chinese commercial vehicle market.
Last year, during the visit of the French Prime Minister Elisabeth Borne, the equipment manufacturer announced the construction of a high-pressure hydrogen tank factory in Compiègne (near Paris) with a capacity of 80,000 units per year, with public funding of €74 million (about $78.5 million) as part of the IPCEI (Important Project of Common European Interest).
The New Energies division should break even by 2025.
*At the end of 2020, the French company created a joint venture (EKPO Fuel Cell Technologies) with the German company ElringKlinger and thus has a battery production capacity of 10,000 units per year and 100,000 by 2030
Article written by Laurent Meillaud and translated by Logan King